This week, I headed down to TIME² in Covent Garden for an exclusive Handpicked Media event to check out their Christmas collection of designer and luxury watches.
The store was open late for bloggers to browse the watch collections and try on some of the  most exciting new styles.  We were treated to champagne, mince pies and Christmas candy while blinging up our wrists…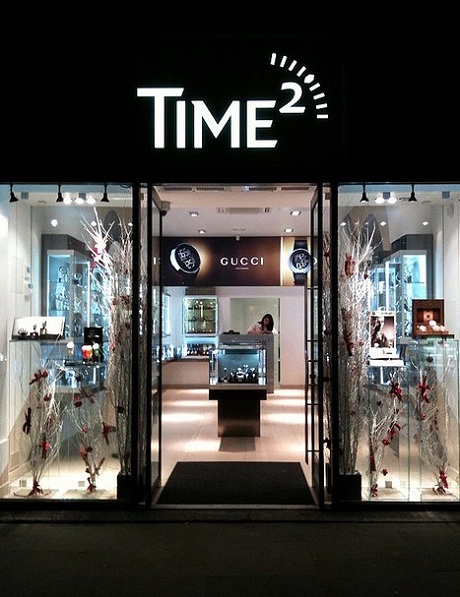 TIME² Fashion Buyer Kiera Payne-Gibbs was on hand to talk us through the new collection and share some timepiece trends.
Ceramic is a huge trend for watches this season and it seems to be the future of prestige watches, as more designers are using ceramic in their pieces.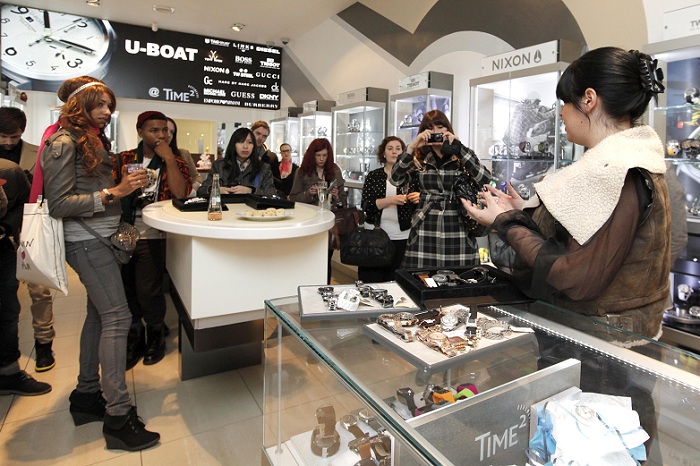 One of the great things about ceramic watches is that you can choose one in white and not be terrified of marks or greying.  Everything just slides of it, although you have to be careful not to drop it on the floor…as if!
TIME² have a good selection of ceramic watches from designers such as Michael Kors, Emporio Armani, Burberry, Ltd, DKNY and Marc by Marc Jacobs.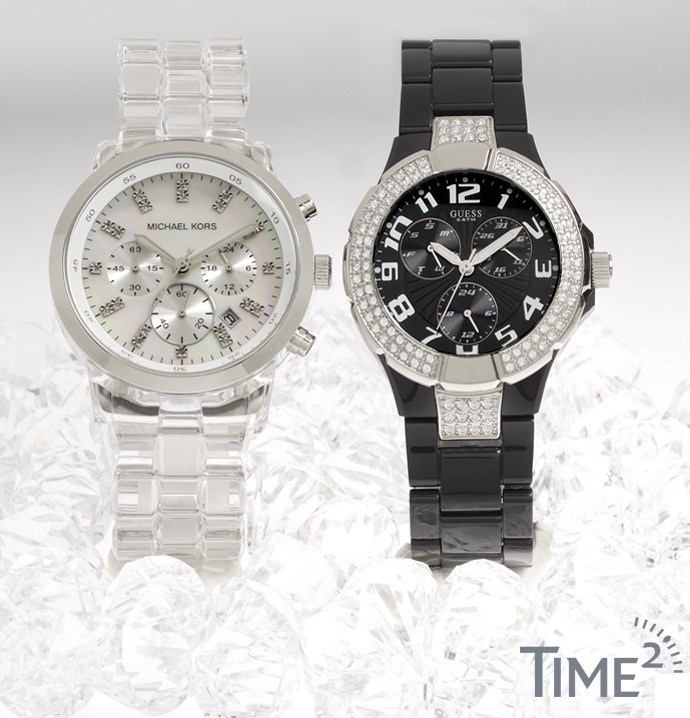 My best discoveries at the TIME² were the huge range of Marc by Marc Jacobs and Nixon watches.  The last time I was searching for a Nixon watch, the closest stockist with a decent selection that I could find was concept superstore The Lazy Dog in Paris.
The lovely people at TIME² even gave us a goodie bag full of candy and a special edition LTD watch.  TIME² teamed up with LTD to offer the chance to design a watch and for it to be put into production.
Leicester student Jake Garner's black and neon green design won and his watch is now available to buy at Selfridges and online at www.time2.co.uk.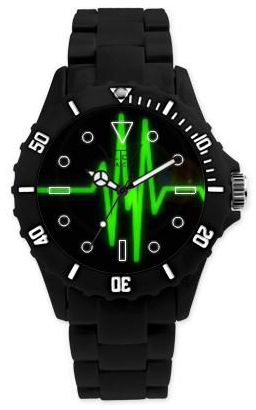 To see the full Christmas collection, visit www.time2.co.uk.
TIME², 128 Long Acre, London, WC2E 9AA.