Can you believe it has been 40 years since Kenzo Takada created this fashion house?  Four decades of bright colours, superposition of patterns, sophistication, rainbow prints – a tornado of happiness.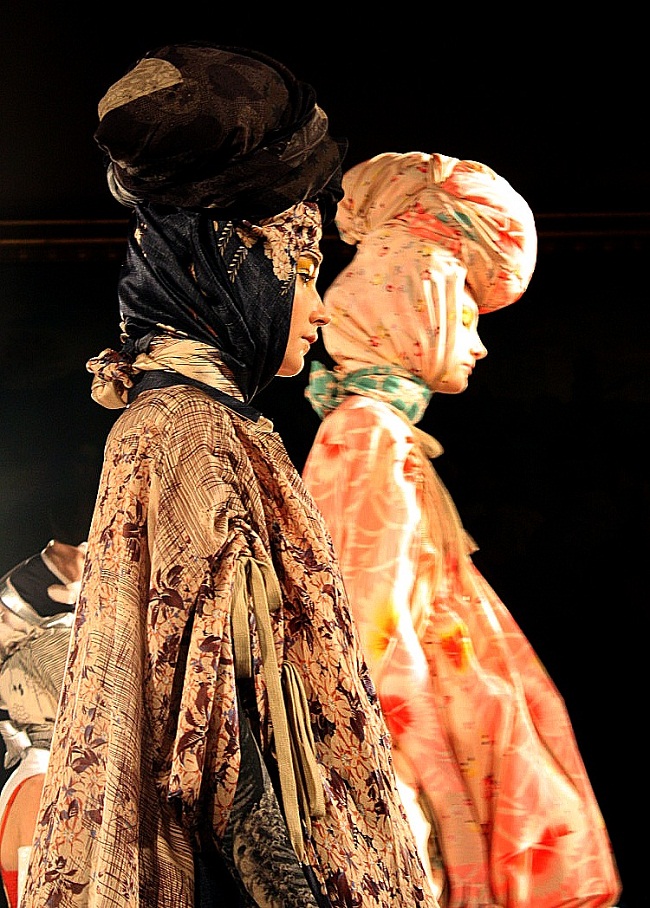 Since the creator retired in 1991, Antonio Marras then added his poetic signature to the collections, first as womenswear designer then as creative director in 2008, renewing the brand's strength and dynamism.
For this special anniversary, the Parisian fashion house decided to team up with the V&A's Fashion in Motion and treat their fans to a fabulous catwalk show.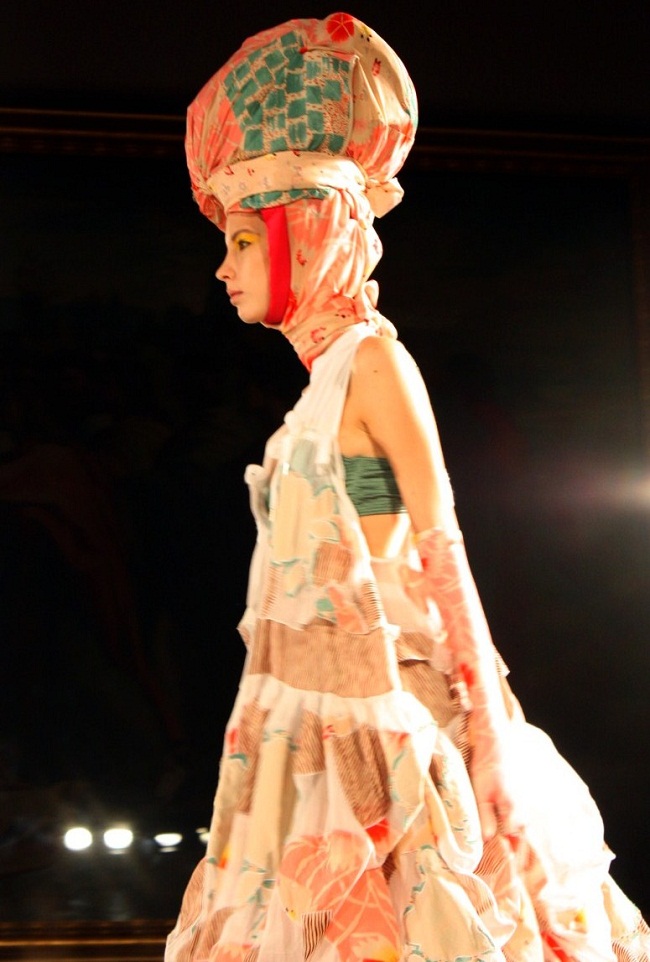 Marras found his inspiration in the Japanese and Sardinian heritage, creating a multi-coloured trip between the two cultures, opposing, harmonising and layering them in elegant folds, modernising the colours and kimonos.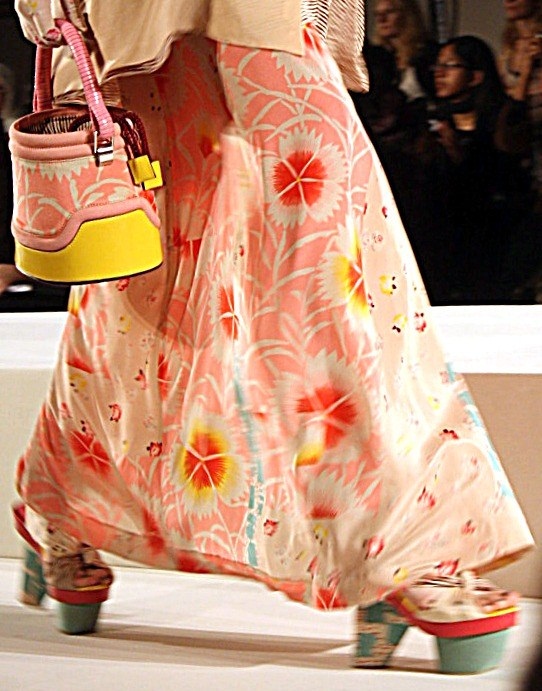 One can only admire the fusion of traditions – the Asian structures and pure lines, the richness and lights of Sardinia.  The clothes almost seemed to dance around those modern princesses.
The fabrics depicted landscapes of foliage, flowers, blossoms reinforcing the feeling of an initiation path through the creator's vision.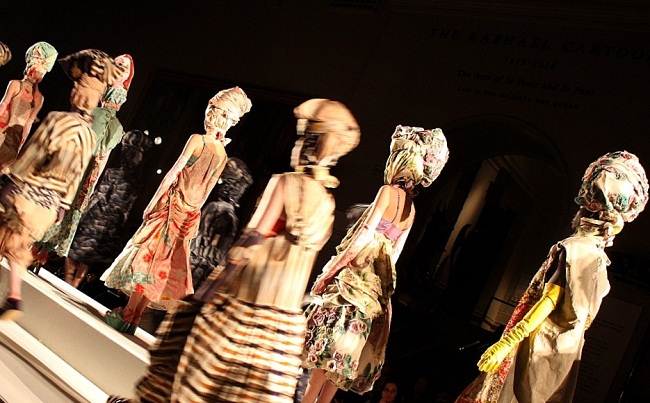 To complete this relaxed yet stylish look, accessories played on more contemporary touches – pop-art inspired versions of the Japanese sandals, glossy and colourful elbow-high gloves, handbags mixing shining textures and floral patterns as well as complex turbans.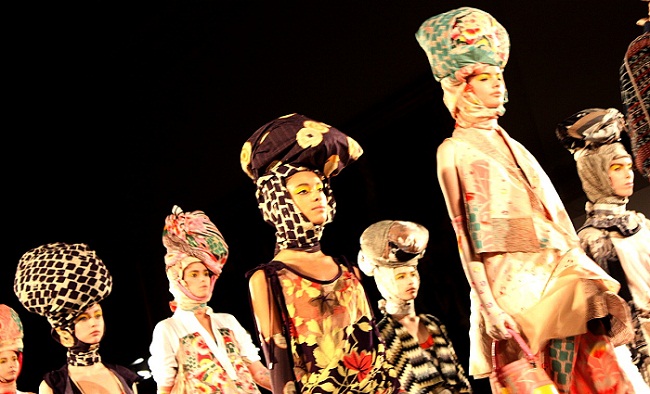 Everything with Kenzo just steps out of a dream.  40 years old? Certainly not – 40 years young.
Photos by Coralie Aude Grassin
Coralie Aude Grassin write the blog, Tea Time In Wonderland.