Coralie Aude Grassin explores the elegant world of Christian Dior through the illustration of René Gruau at the private view at Somerset House…
Any woman will gasp at the name.  We are talking haute-couture, glamour and chic.  Dresses so beautifully cut they seem unreal, as if they had been sewn on the body – the essence of femininity.
To learn a little more about this magic, rush to the Somerset House's retrospective of René Gruau, Dior's iconic illustrator.
The two artists met in 1936, when they were both working in the fashion department of le Figaro.
They shared the same thoughts, the same visions: a friendship that also led to a fruitful collaboration of 50 years…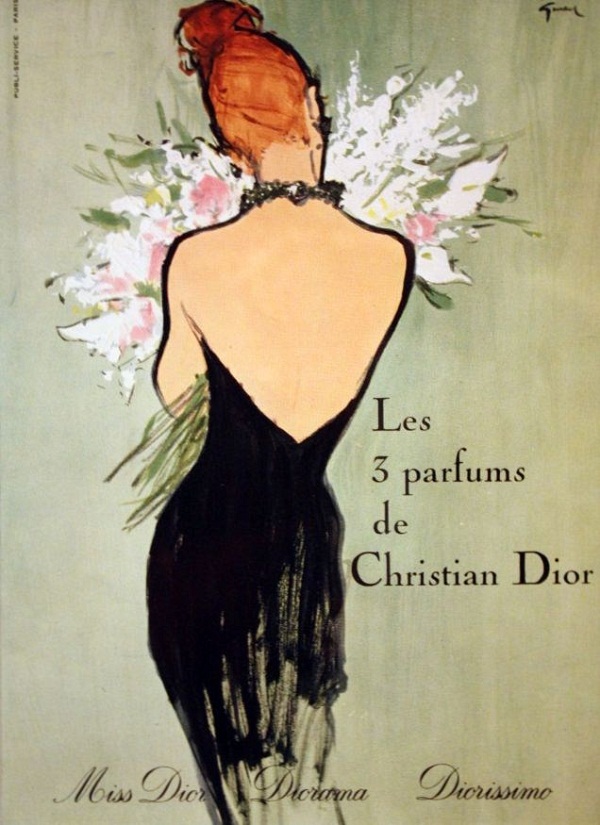 When Dior launched the New Look in 1947, there was no hesitation: Gruau was the one to illustrate it and he would have carte blanche.
Together they defined an elegant woman –  radiant, clothes likes flower petals around her, mysterious, the femme fatale.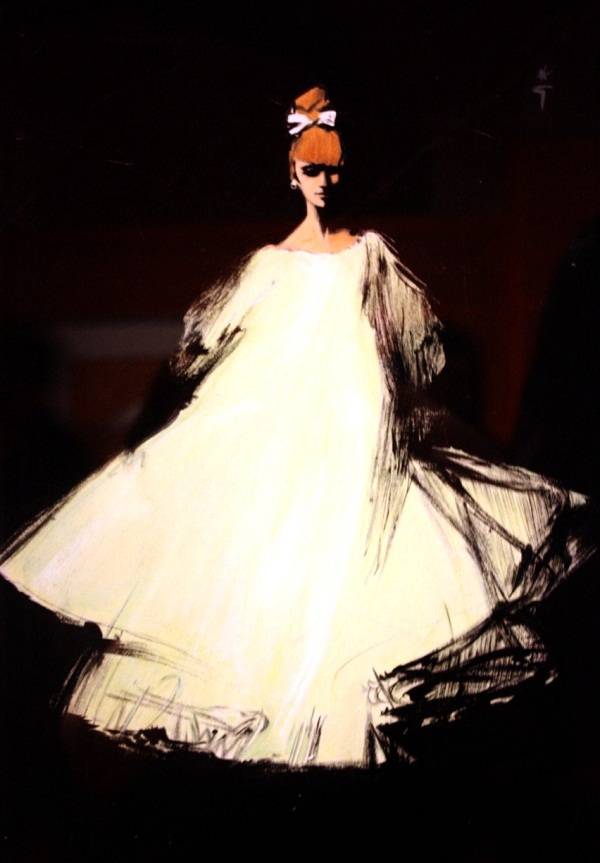 The war had just ended, the public now focusing on a joie de vivre.  Ideal timing for a new style!  Inspired by Japanese calligraphy, Gruau designs have a sophisticated and feline air about them.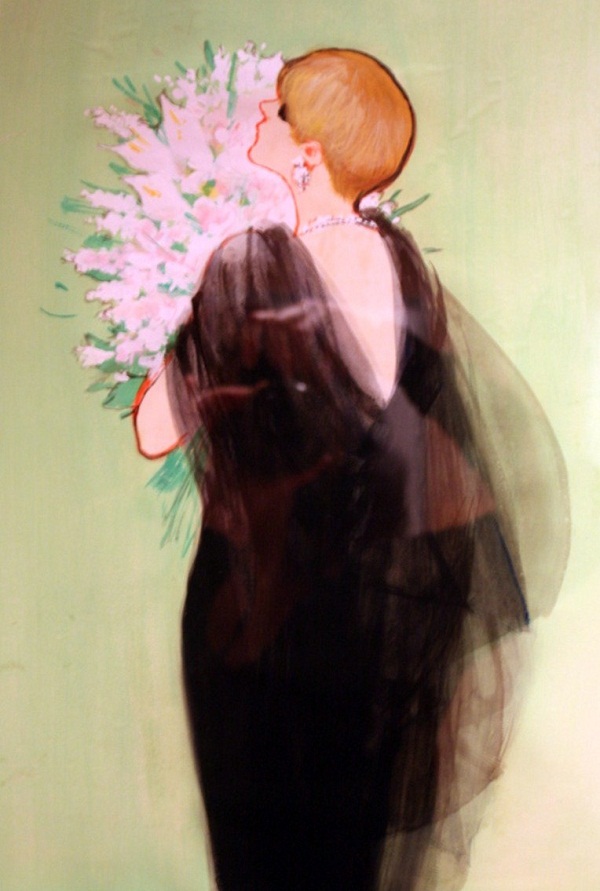 In just a few lines, he creates a whole story and you could spend hours imagining the life of his characters.
He succeeds in capturing details: the position of a curl, the eyebrow innocently raised in a silent question, the half smile, the languid pose.
For Diorama, he paints a veil and gloves on a chair – the movement is such you could swear the woman was there a second ago, her perfume still lingering in the room.
So intense you feel you could step in the picture and grab those accessories…
My favourite part definitely is the male image he created.  Imagine the readers' shock when they opened their Figaro, looked at the Eau Sauvage ad and saw…black slippers, a pair of hairy legs, and a white bathrobe cut at the waist!
What a revolution: sexy yet relaxed.  Although it was controversial at the time, it did prove a real success and more humoristic versions followed.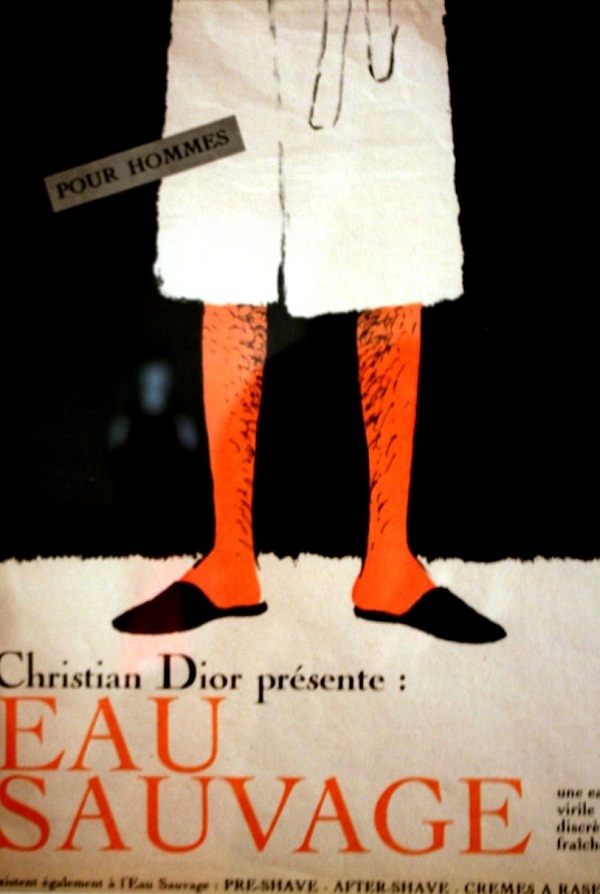 When Dior died in 1957, Gruau continued to work on the perfumes ads until the late 1980s – an unequalled era which inspired so many other creators: daring, sophisticated and timeless.
Even 50 years down the line, each piece remains as powerful.  Magnifique!
Dior Illustrated: René Gruau and the Line of Beauty runs until 9 January 2011 at Somerset House, Strand, London WC2R 1LA
Photos by Coralie Aude Grassin