Coralie Aude Grassin steps inside London's new secret garden on the edge of the City…
The invitation to the launch of The Folly on Gracechurch Street was intriguing: bar, kitchen, deli, wine cellar, florist, library, pop-up shop?  A combination not to be missed.
I joined the queue of glamorous guests –  the dress code was autumn chic, a few ladies were even wearing a fur coat…and was quickly welcomed inside.
The scene was quite amazing: hundreds of people (they can fit up to a thousand) happy, chatting, laughing and very clearly having the time of their life.
The place is huge, of course, and although you had to squeeze your way through, it proved pretty easy to circulate all evening.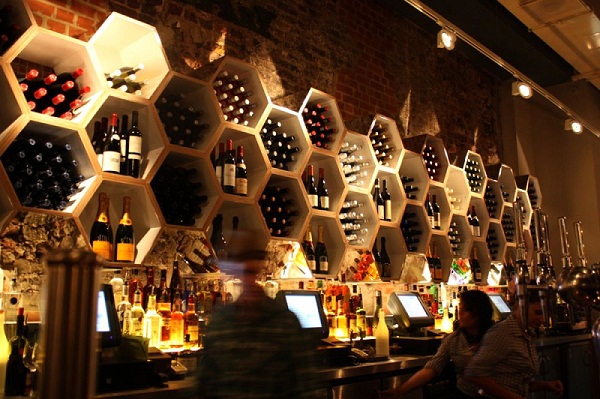 And believe me, you will!  You just want to go round an explore.  Each part has a different atmosphere, a mix of contemporary design and natural wooden notes.
I probably went round three times in the evening as there as so many rooms to enjoy: two floors, an amazing wine wall, two bars, an inside terrace complete with fashion garden furniture and trees, long tables for groups, sweet little ones for a more romantic atmosphere, more hidden vaults downstairs for an intimate dinner.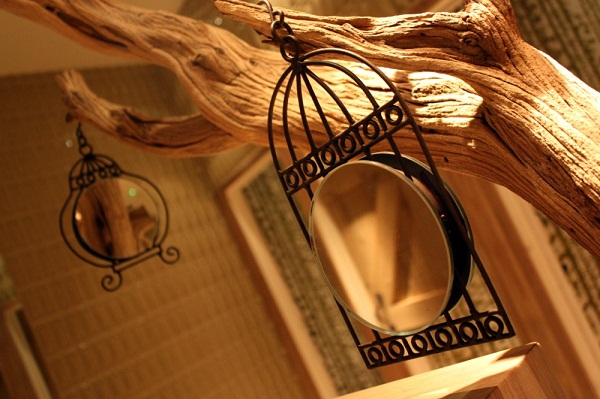 The flower and pop-up shop had been moved aside to allow more space but the deli counter was very Jamie Oliver, full of Italy-inspired products such as foccacias and olive oils.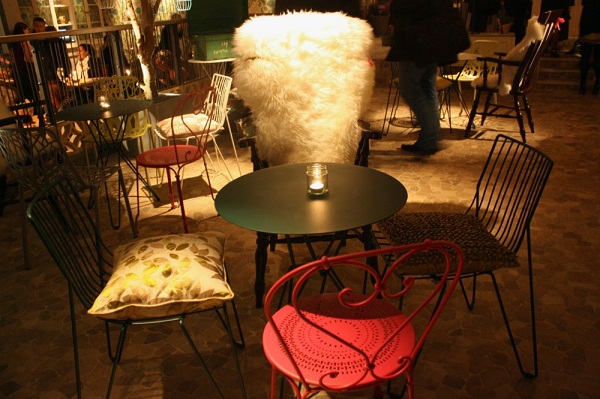 Another fab point is the open kitchens.  Don't you just love to spy on the cooks, see the dishes coming through?  There is a possibility to book tables nearby to have a full view.
Talking about the food, we were really spoilt: crispy crab cakes, salt and pepper squids, mini fish'n'chips, roasted sweet peppers brushettas, mushroom tartlets with Gruyère…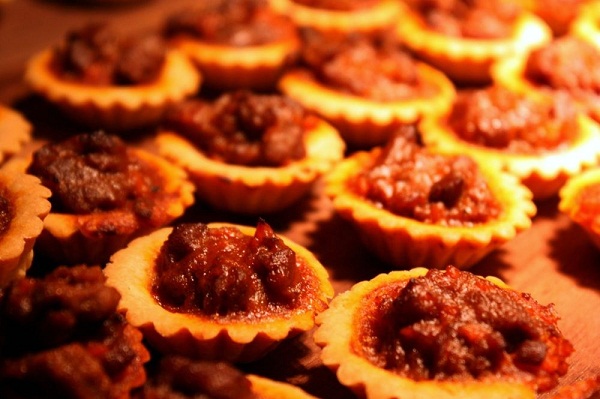 The Borough Market being nearby, the ingredients are prime quality (Neal's Yard cheese, Brindisa chorizo…) and organic products are used whenever possible.
The staff were extraordinary, dancing through the crowd, always smiling – a step here, turning this way or that, a real ballet.
Taking a chance to give you a full taste of their skills, you could also taste various wines (including an African Sauvignon Blanc – Long Beach – real worth trying), beers and Prosecco.
Others helped themselves to a Pommery pyramid, poured the traditional way: if you stood nearby, you could feel a soft champagne breeze, the luxury of it!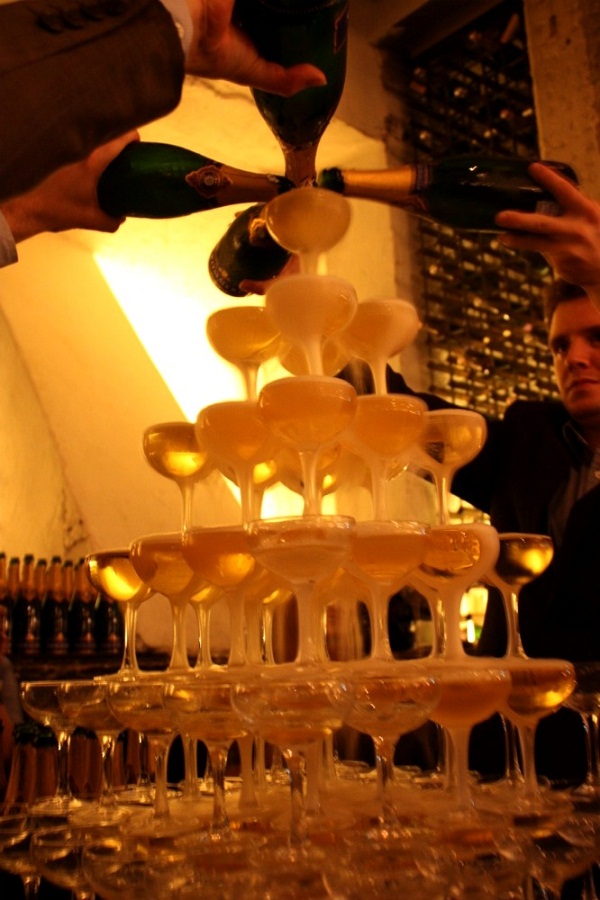 Even cocktails were on the list. Given the number of guests queuing, one can only admire the barmen's patience, even twisting some of the drinks to suit the visitor's taste.
Their menu lists some 'skinny options' (80kcal for a Skinny Russian Rose Martini, 115kcal for a Spiced Berry Mojito).  Guilt-free relaxation.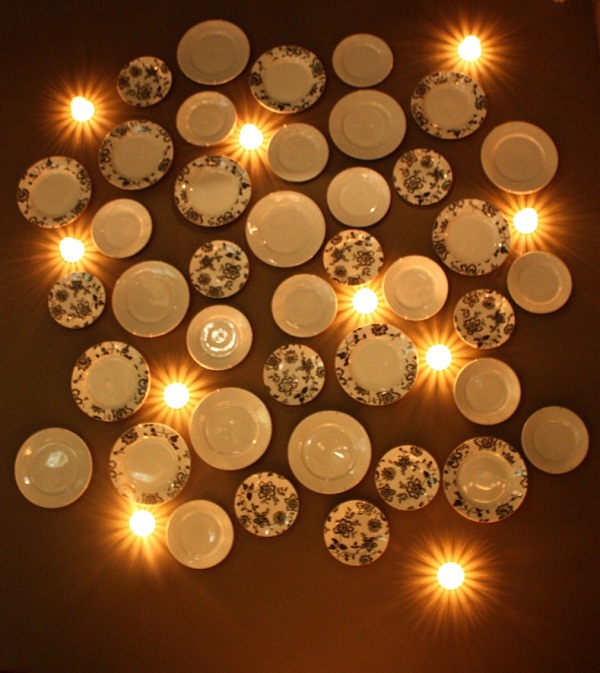 I left walking on a cloud, already planning to come back the following week to see it in a quieter atmosphere.
Main dishes are an average £9-10, including some boards to share (I already have my mind set on the unusual autumn one: roasted butternut squash, red onion, goat's cheese, spinach and roasted pecans, £9.50).
The City is only a short walk away and the restaurant is open for breakfast, lunch and dinner: it would be a folly not to plan a brainstorming there!
(Oh, and don't leave without having a look at the ladies'!)
The Folly, 41 Gracechurch Street, London, EC3V 0BT
Photos: Coralie Aude Grassin