Rebecca Enright attends the BFI London Film Festival and shares her two 'must-see' films of the year…
We all love a great film, and where better to see the best of the industry's next big screen hits than at the BFI London Film Festival.
I was lucky enough to attend two screenings, Justin Chadwick's The First Grader and Danny Boyle's 127 Hours, both based on true stories yet encompassing completely different views of human determination – one for the rights to education and the other for ultimate survival.
I can honestly say I was emotionally exhausted by the end of the week, but that's really what a film should set out to do.
The First Grader
The Windows 7 Gala Premiere of The First Grader was quite simply, beautiful.  Set in Kenya, the film is based on the true story of an 84 year old villager who fights for his rights to an education after the government announces 'free education for all'.
An ex Mau Mau freedom fighter, Kimani Maruge (Oliver Litondo) has lost almost everything except his unwavering spirit, and after receiving a letter from the government he wants more than anything to understand, he longs for the one thing we all take for granted – the ability to read and write.
Despite being turned away at the gates of the local primary school on numerous occasions his persistence pays off when the head teacher (Naomie Harris) supports his cause despite the hostile political and social backlash it brings.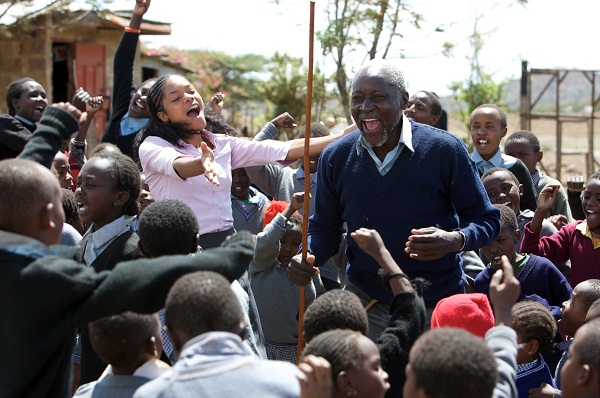 The film delves into the brutal history of Kenya as it follows Maruge's history as a Mau Mau (an anti-British nationalist movement during the 1950s) and shows how a Country's past always lingers in the present. Maruge is taught but also becomes the teacher and we all take from it a message of acceptance, affection and ardour.
Despite not being able to achieve his goal to read the letter, he does achieves recognition as we come to learn that the note is from the Kenyan President offering compensation for his services to the Country.
In the Q&A session after the film, we learnt that the entire film was shot in the Kenyan Rift Valley, and that the school and its pupils featured were in fact locals from the area. It makes the film more genuine, natural and personable.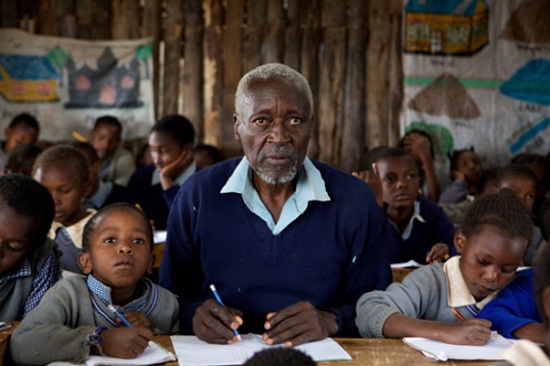 Having been to Kenya I am passionate about any facility put in place that can aid the local community and we were informed that the school has since been well equipped, which in turn help the local area to thrive.
But most importantly, through this, the film sets out to enthuse as well as entertain. Members of the audience thanked the cast and crew for bringing this story to light. One woman called for it to be shown to all school children and a man of Kenyan descent saw it only as a true portrayal of everything that is great about the Country.
This is a must see when it eventually hits the cinema (we don't know when yet), a real heart wrenching, tear jerker but with a lot of natural humour thrown in – and that leaves you feeling wonderfully inspired… and grateful for everything you have.
127 Hours
The Festival closed with the European Premiere of Danny Boyle's lastest masterpiece, 127 Hours, about mountaineer Aron Ralston (played by the fantastic James Franco of Spiderman fame), whose eagerness for adventure and stubborn endeavour for his next adrenalin rush backfired.
After setting out on his own into the Utah Canyons (without telling anyone where he was going!) and with minimal equipment for a day's adventure, he finds himself in a life or death situation after a large boulder gives way, trapping his arm in a secluded canyon cranny.
The film starts as a fast-moving, fun action packed adventure – the fast and crazy driving, upbeat soundtrack and excitable thrill seeking with fellow 'canyoneers' – and then slows to an intense and breath-holding portrayal of the five drawn out days of Ralston facing his own death, and the inevitability of having to amputate his own arm.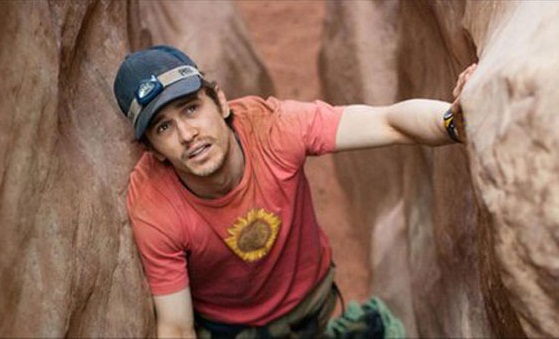 Whilst some scenes appear gruesome and at time pretty horrific, they actually present the reality of the situation and the question "what would you do?"  With only a video camera for company (and what essentially acts as the only form of sanity), Franco portrays Ralston's frantic determination and random bouts of hysteria with such intensity that you actually feel as though you are there with him.
I'm not sure how much I believe about the stories of people fainting and being sick whilst watching this film.  I certainly didn't see anyone make a frantic dash for the door, although I was constantly in my own adrenalin bubble with clinched fists (and I didn't quite fancy dinner afterwards).
Yes, the camera angles, changing pace and chilling sound effects make these scenes even more graphic, but whilst you can look away it simply reinforces what you would have to face if you were in that situation.  And it is because of this that you believe Danny Boyle in his deliverance of what Ralston's story is all about… the human will to survive, whatever the cost.
For more information on The First Grader and 127 Hours and highlights from the London Film festival visit www.bfi.org.uk
Photos: BFI