Yesterday, I spent an ideal Saturday afternoon at the V&A, learning about the luxurious perfumes of Paris during the bohemian, literary years of the 1920s and 1930, led by the inimitable perfumer, Roja Dove.
A decade of indulgence, social change and sexual revolution, Paris was the epicentre of philosophical and artistic movements and fashion.
Roja began the talk by outlining the themes that define perfumes of the 20s and 30s: belle epoque, art nouveau, orientalisms, travel, cubism and modernism, animalism and the faune.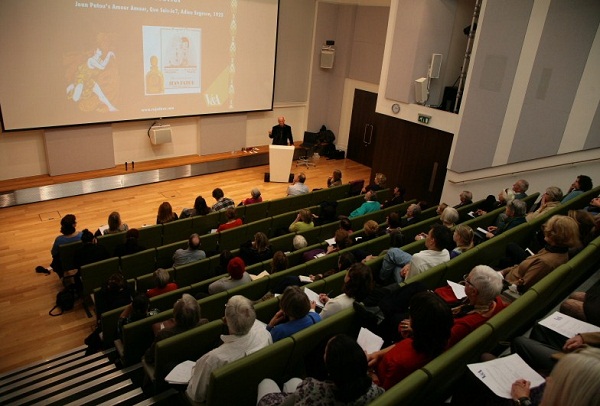 The birth of modern perfume came in 1882 with the release of Fougère Royale by Houbigant, the first fragrance to contain a masculine, earthy synthetic called coumarin.
Houbigant is one of the oldest perfume houses in the world and perfumer to Marie-Antoinette.  Houbigant is a key house in the history of perfume and its later perfume Quelques Fleurs made the world look to Paris as the leading perfume producer in the 1920s.
Key perfumes of the belle epoque era include Caron's N'aimez Que Moi, Guerlain's L'Heure Bleu and Kantarix by Felix Millot.
The art nouveau period brought with it the collaboration of glass designer René Jules Lalique and perfumer François Coty, who brought together innovative fragrance with modern packaging.
The most avant-garde fragrance of the time and perhaps ever, is Chypre de Coty, a wood-based, mossy scent that perfectly captured the 'petite garçonne' look of the age and the smoky, head nights of Josephine Baker's seductive Revue Nègre.
During this time of women's revolutionary sexual expression, sultry black crystal perfume bottles became popular, as did women smoking Virginia Tobacco – the scent distilled in Caron's Tabac Blond (1919).
In fact, Molinard's Habanita (1921) was made specifically for smoking.  Women would add a few drops of Habanita to the end of the their cigarettes to compliment them.  Oh, to live in those days!!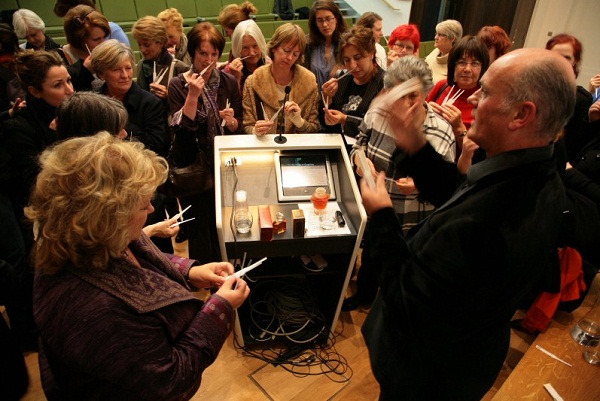 Roja told us that Paul Poiret was the first couturier to bring out his own perfume, but rather than releasing it within his own house, he set up a company named after one of his daughters – les Parfums de Rosine.
Poiret insisted that women would never consider matching their perfumes with their fashion house.  How wrong he was!  Today, perfume and cosmetics make up the commercial bread and butter of designer brands and the majority of us choose perfume based on a brand that defines us, rather than just scent alone.
Then came along Coco Chanel, whose iconic No.5 perfume broke perfume conventions with its exaggerated use of aldehydes.  Legend has it that in the laboratory of perfumer Ernest Beaux, an assistant saturated the fragrance with aldehydes.  Too late to make amends, they added the overdosed fragrance to the line of testers and Madame Chanel picked out the 'mistake' as her chosen perfume.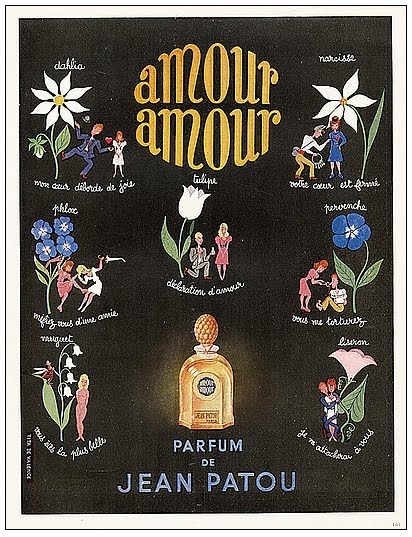 Following Chanel came Jean Patou with Amour Amour, Jeanne Lanvin with Mon Peché (unlike the famous Arpège, a complete flop) and Madeleine Vionnet with a series of minimally-named fragrances called A, B, C and D.
Cubism and modernism played a huge role in the development of perfume and one of the most vital perfumes of this time was Schiaparelli's Shocking (1937), which can be seen at Roja Dove Haute Parfumery at Harrods.  But one of the most exciting perfumes of this period was Guerlain's Djedi – a heady, spicy and smoky perfume, presented in an Hermès leather box with gold lamé lining.
We had the opportunity to sample this rare perfume after the talk and Katie Chutzpah and I immediately fell in rapturous love with it. It really is the holy grail of perfume, as Roja told us that there is nothing that even comes close to Djedi.  How amazing it must be to have access to Roja's historic perfume collection, which also included a rare box of Chanel miniatures in their original square glass bottles.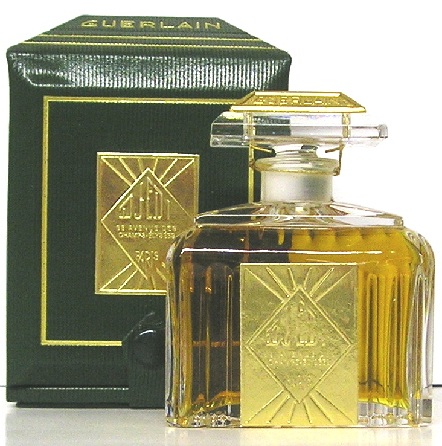 Orientalism was a prominent theme in the perfume of the 1920s, with Coty's Emeraude (1921) and Guerlain's enduring fragrance, Shalimar (1925) reflecting the interest of the Far East.  The ritual of travel itself also became  popular with Caron's En Avion (1932) and Jean Patou's Normandie (1935).
Animalism also infiltrated the perfume world with Lalique's ornate Serpent (1920) and Lubin's L'Ocean Bleu (1925), in which the bottle is shaped as two symmetrical dolphins but also makes up the face of a jovial 'chinaman'.
Roja Dove's adept story-telling and passionate approach to perfumes made this talk on 1920s-30s Paris both captivating  and educational.  He offered a great insight into the perfumes of this era and gave enough examples of key fragrances so we could do some further research into the history of perfume.
Now, I can't wait to pop down to Roja Dove Haute Parfumerie at Harrods and talk vintage perfume with the staff – I need to know more!