CHERIE CITY PROMOTION:
Major fashion retailers have upped their e-commerce game immensely over the past year, but Mango wins the trophy for the most fun, interactive online shopping experience.
Similar to Cher's computerised wardrobe on Clueless, Mango offers shoppers a web tool called Mix & Match, to create their own outfits and style up a number of looks.
Mix & Match is incredibly easy to use and it really is rather addictive swapping pieces and editing outfits with just a few clicks.  Imagine how many hours it would take in the changing rooms to speed-style so many different looks!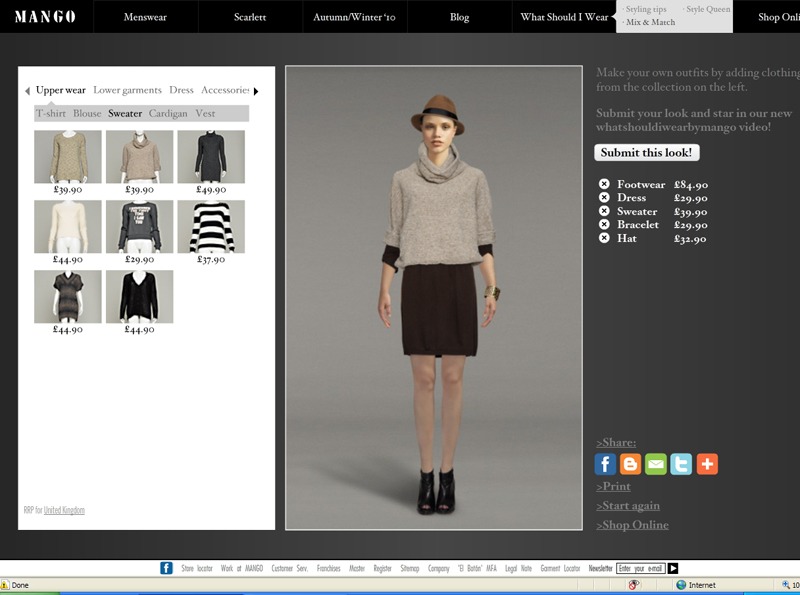 I was inspired by the effortless, bobo-chic Parisiennes that I saw out and about around the Marais at Paris Fashion Week.  The Parisian look is all about simple key pieces that work with your wardrobe and can be accentuated with laid-back, luxury pieces.
The snug grey roll-neck sweater worn over a chic black day dress with three-quarter length sleeves is perfect for the Paris autumn. Add a trilby, chunky leopard print cuff and some for soft leather ankle boots for a quintessentially Parisian look.
So would you stroll around the Left Bank with a box of macarons in this outfit?  What would you add or change to improve the look?
Visit www.mango.com, try out Mix & Match and report back with your style tips.  Merci beaucoup, mes chéries!