The contemporary perfume industry seems to be saturated by two types of products; fragrances by designers and those by celebrities.  Renowned perfumier Roja Dove specialises in bespoke perfumes, which he develops over a long period of time of a customer who want the ultimate luxury; their own unique fragrance, bottle just for them.
For the very first time, Roja Dove is releasing Blessings, a perfume created for his client, Belinda Brown.  Feeling that the perfume was too beautiful too keep to herself, Belinda asked Roja if she could make it available, with a limited run of just 30 bottles, for all women to experience in Harrods at Roja Dove Haute Parfumerie.
It is certainly revolutionary move to commercially release a fragrance for someone without a background in perfume or celebrity status, but when you meet Belinda, which I did over breakfast at Claridges, you instantly understand why Roja was enchanted by her.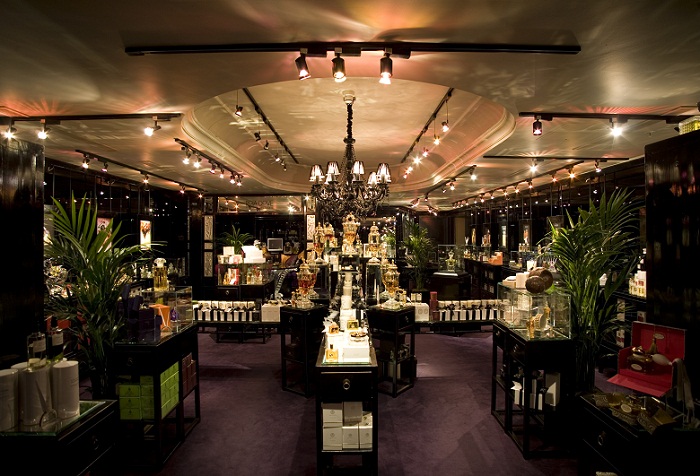 Belinda is warm and expressive, with an inspiring life story, which moved her to tears during our meeting.  The story behind her fragrance is intertwined with her history of growing up in rural Nigeria and it is these triggered memories that characterise her unique perfume.
The inspiration behind the fragrance came from Belinda's early memories of using Stella Pomade, a body cream with heady jasmine and vanilla, as a child in Nigeria.  Perfumes were scarce in her village at the time and she happily recounted that the girls at her school were so enthralled by the sweet scent of the balm that they all wanted to be her friend.
Once the perfume was complete, Roja, as a perfumier, was intrigued by the promise of an unknown, intoxicating balm from a faraway land and Belinda was moved to rediscover the scent of her youth.  She made a pilgrimage to the small village in Nigeria where she could source it and managed to bring a giant pot back to London – an expensive voyage for a pot of cream to the equivalent of £1!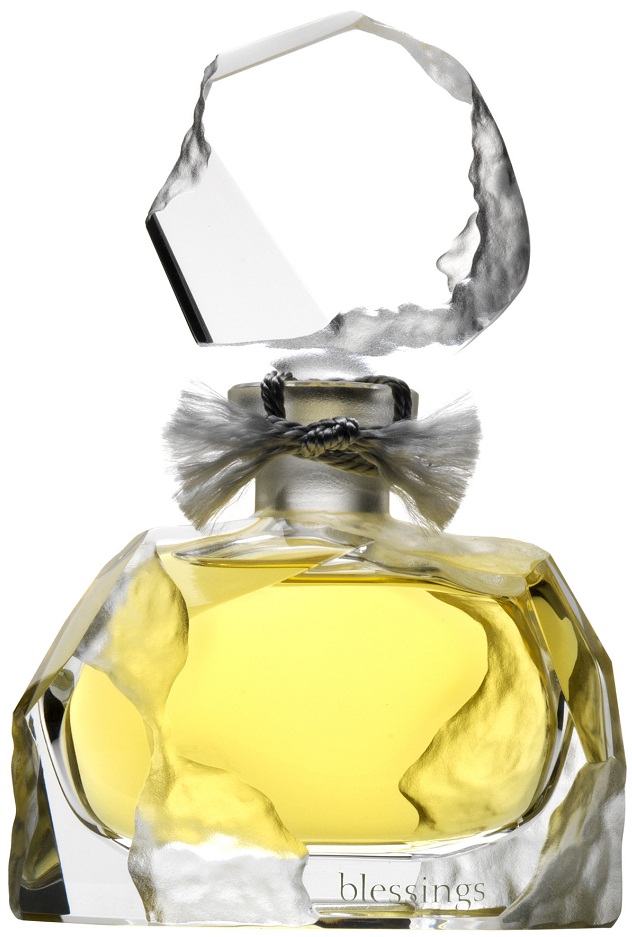 The process of creating a perfume with Roja began very organically, with their consultations taking place over dinner, drinks and in various different times and location.  Each ingredient can have a different effect on you depending on your mood, surroundings or the time of day.
Roja insists on his clients smelling the spices and flower oils before revealing their names.  This is to avoid subconscious prejudices against certain scents and to really feel and experience them properly.  Similarly, Roja won't reveal the potency, quality or cost of an ingredient until a judgement has been made, as knowledge of the price can contaminate intuition.
Blessings is a real treasure, from the hand-cut crystal bottle made by artisans in the Czech Republic to the sumptuous ribbon-tied box in regal purple, both Belinda and Roja's favourite colour.
The fragrance is feminine and classic yet intriguing and opens with fresh Bergamot, Lemon and Mandarin with a heart of Jasmine de Grasse, Rose de Mai and Ylang-Ylang, on a warm base of Vanilla, rare Orris and Sandalwood.
Belinda's enchanting, sensitive and passionate character is distilled in Blessings and the fragrance provides a rare insight into the life of a women with a hundred stories to tell.  Another convention-defying triumph for Roja Dove.
Blessings by Roja Dove for Belinda Brown, available now, is priced at £675 for 100ml and is exclusive to Roja Dove Haute Parfumerie, 5th Floor, Harrods.