In a surprise departure from the powdered pastel palette of last season, Turkish designer Bora Aksu has gone dark and dramatic for Spring/Summer 11, dedicating his collection to ants.
For his 'Ants and Corsets' show, models were adorned with oversized, knitted creepy crawlies, clinging on sinisterly to wrists, shoulders and the backs of hair.  The tights also echoed the insect influence, featuring sinewy tangled webs.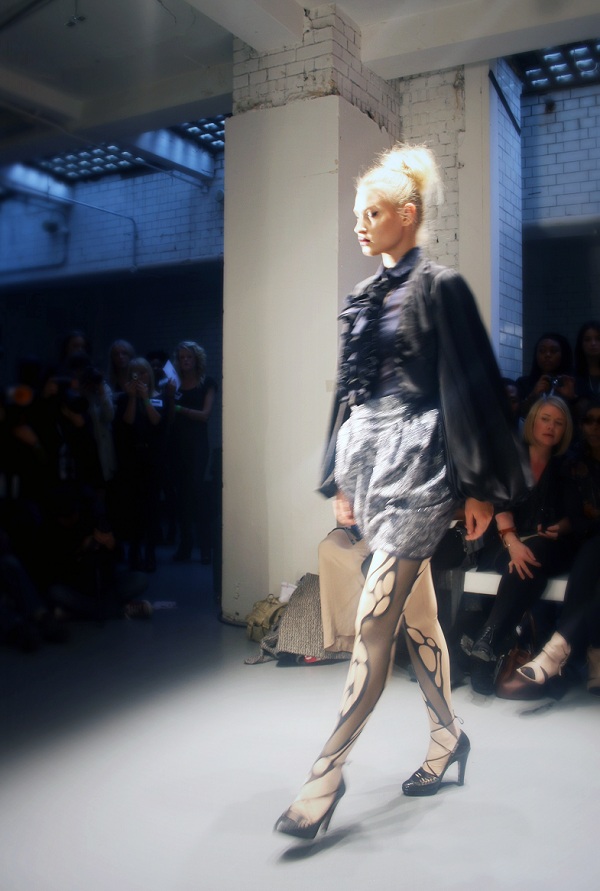 The collection started with panelled lace dresses with Bora Aksu's signature voluminous gathering and structure, creating a jutted out hip silhouette. This was continued with a Pierrot-style ruffle shirt with bow tie and tailored harem pants, similarly in shades of cream, charcoal and gunmetal silver.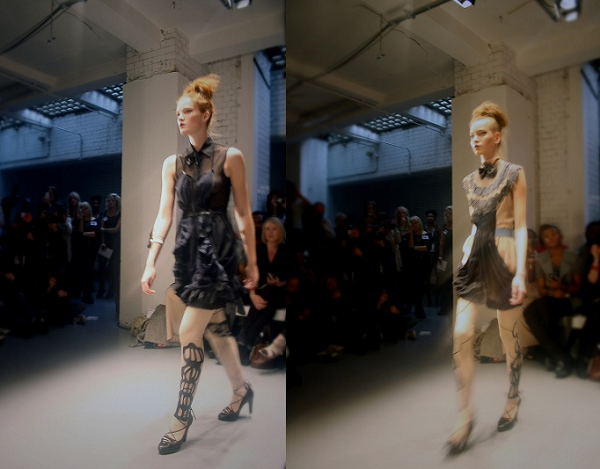 Delicate, contouring ruffles continue throughout the collection and are carefully curved to recreate the 'inner body' frame that characterises Bora Aksu's design aesthetic.  The beautifully draped and manipulated dresses are at once eerily romantic, gothic and doll-like.
This otherworldly mood is shot through with moments of elegance and luxury, with the most sumptuous looking silk tapered trousers, slim-fit tailored jackets, billowing silk blouses and a louche sequin tie.
The highlight of the collection was a scarlet dress beautifully crafted to reflect the body's organs and accentuate the powerful, seductive female form, with emphasised shoulders and curved hips.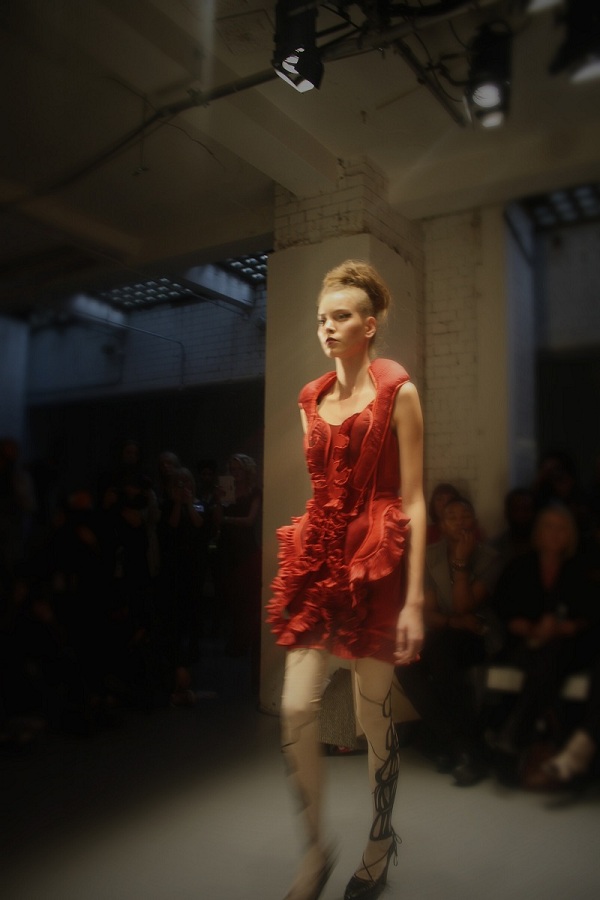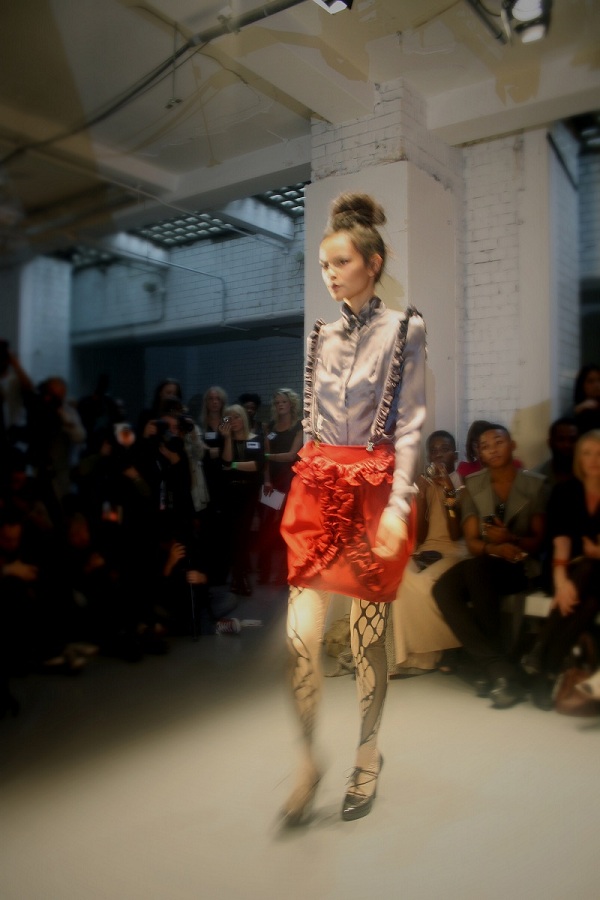 To compliment the ant theme, the soundtrack featured Marilyn Manson's 'Tourniquet' (see the moth to butterfly video directed by Floria Sigismundi) mixed Rasputina's ethereal cover version, Garbage's 'Paranoid' and the more uplifting 'Dancing With Myself' – quite possibly the best show music so far!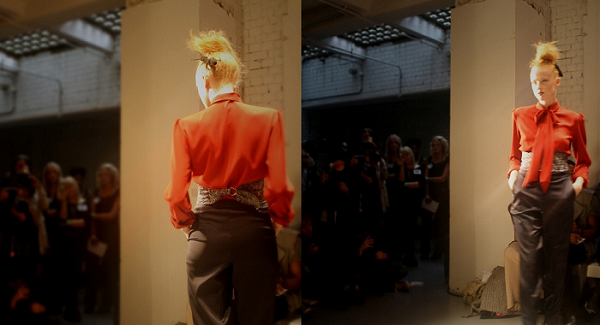 Bora Aksu manages to combine wearability with an uncompromising vision and his Spring/Summer 11 collection simultaneously exudes elegance, intrigue and seduction, making his pieces some of the most covetable at ON/OFF this season.
All photos by Chérie City