The first day of London Fashion Week was a full-on fashion mission with a jam-packed schedule, much dashing up and down Holborn's Kingsway and frantic photography.  But oh, how fun it was!
This year the BFC Tent has gone all minimal and Swedish in its design and with it, the atmosphere felt a lot more zen.  I've yet to experience any of last season's huffing outside the Press Lounge and it seems to be more 'Vitamin Water and recharge' than get loaded on Chambord Champers, though there is still time.
The day kicked off in a sweet, serene way with Paul Costelloe's stunning, coquettish show, with the most uplifting morning soundtrack of Eliza Doolittle.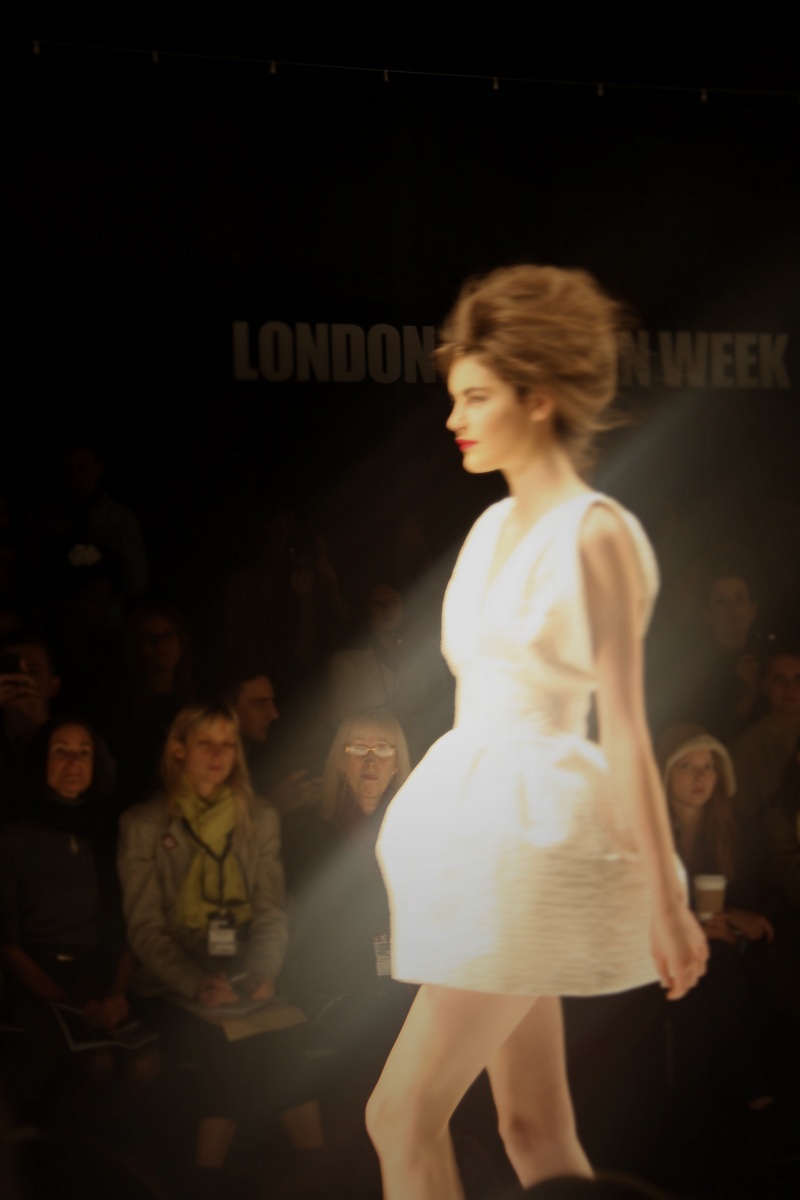 The show started with structured mini prom dresses, maxi skirts and crop tops in sophisticated metallics, brocades and subtle icy prints.  The flirty dresses and skirts were given a modern gal edge with pastel and white biker jackets with over-sized collars.  A real stand-out dress was a sculpted white silk dress with a frosted pink ombre detail (a summer trend also spotted at Prophetik).
Hair was playfully mussed up and teased into a high chignon while the make-up was as pretty and sweet as the clothes, with soft shimmering eyes, dewy skin and berry-stained lips.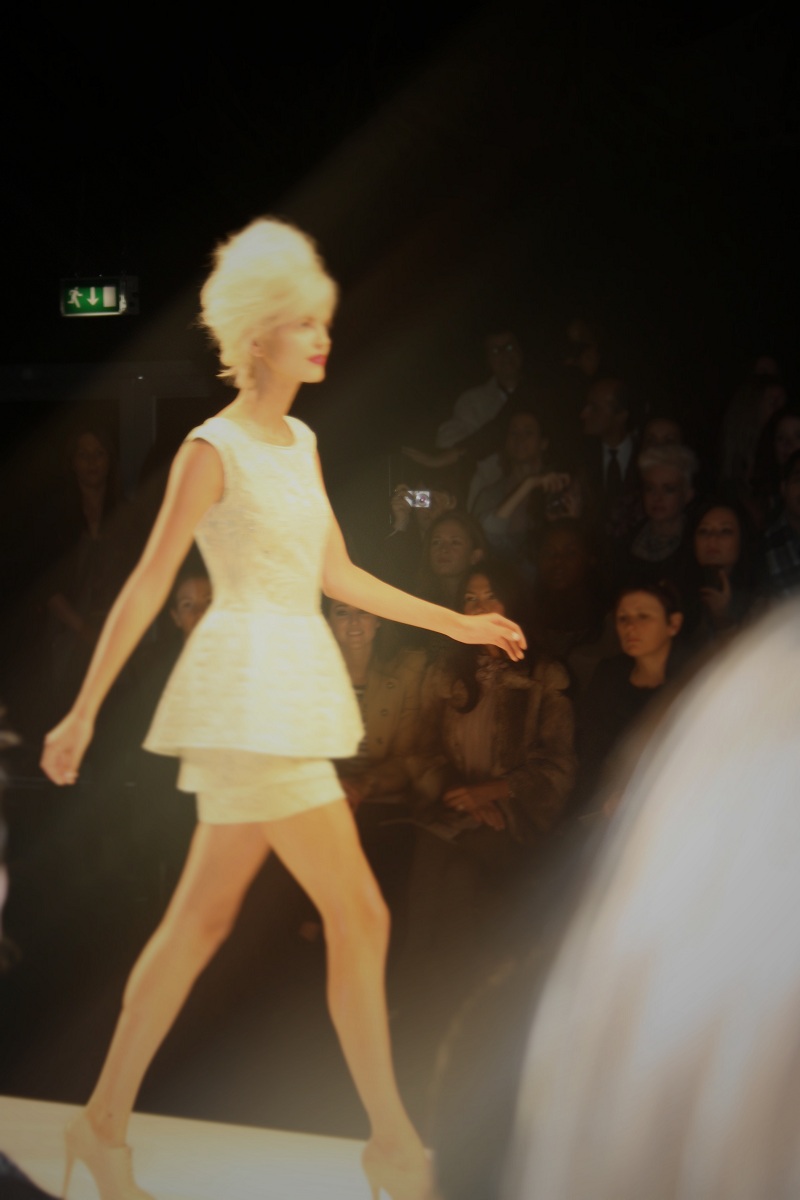 The womenswear was interspersed with menswear that ranged from jolly boating striped blazers and shorts to slick city gent trench coats and classic suits.
Paul Costelloe's Spring/Summer 11 collection was surprisingly fresh, feminine and young, adopting silhouettes most associated with the likes of Luella, PPQ and Miu Miu and a powdered colour palette than encapsulates the season perfectly.
Despite his long fashion legacy, Paul Costelloe could well fill the void left by Luella, keeping us Lula girls in beautiful sorbet dresses. The collection isn't quirky but incredibly charming and possibly the prettiest collection to be shown at London Fashion Week.
All photos by Cherie City