As 'fashion month' approaches, it's time to pack away the summer jersey dresses and espadrilles and get back on track with some serious fashion worship.
My favourite exhibitions are usually of the fashion kind and this Autumn there are some incredible happenings in the art and fashion world.
Firstly, from next week until late September, Selfridges will host a retrospective of Dame Vivienne Westwood's iconic shoes from 1973 to 2010.
The Ultra Lounge will be devoted to five decades worth of Viv's much-loved shoes, from the voluptuous, death-defying platform heels, to the classic Pirate Boots and her later collaboration footwear with melissa.  The infamous Super Elevated Gillie platforms that toppled Naomi Campbell on the catwalk in 1993 are also sure to make an appearance.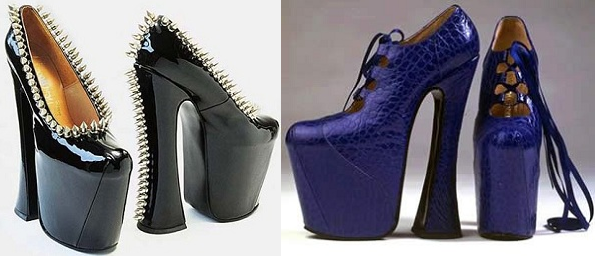 If you'll be Paris during fashion week or any time from mid-September through to October, you really must take a detour to see Karl Lagerfeld's photographer Exhibition at the Maison Européenne de la Photographie, in the Marais.
Kaiser Karl's love of photography and keen eye for detail has led him to shoot the Chanel campaigns, produce numerous editorial spreads, publish his own photography books and direct his own short films.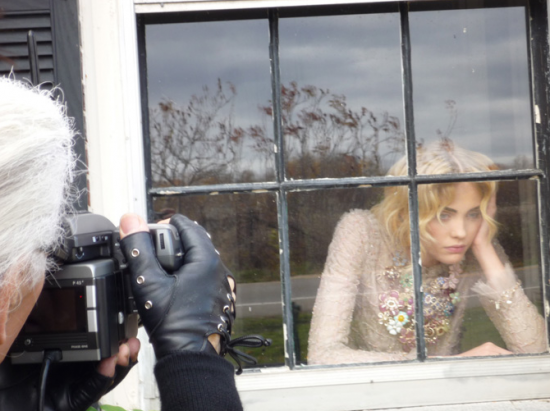 The featured photographs have yet to be revealed, but perhaps there may be some images of his Chanel girls Freja Beha Erichsen and Lara Stone alongside some insanely chiselled and beautiful male models such as Brad Kroenig and Karl's muse,  Baptiste Giabiconi.
If you have time, pop in to 7L, Karl's photography bookshop beneath his photography studio to pick up some Karl-prescribed literature.
Somerset House continues its dedication to fashion and the arts with an exhibition to the work of renowned illustrator René Gruau (1909-2004).
René Gruau's unmistakable, iconic illustration style shaped Christian Dior's 'New Look' in the 1940s and his use of bold, minimal lines has has a remarkable influence of the world of graphic design and illustration, which continues today.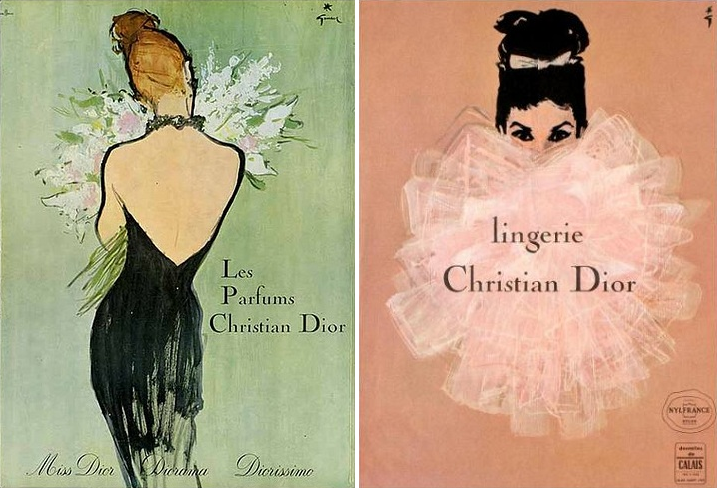 The exhibition will feature original illustrations for Parfums Christian Dior, vintage perfume bottles, sketches and magazines alongside a selection of Dior Haute Couture dresses.  The exhibition also reveals the close friendship between the two creative geniuses and their shared vision of revolutionary elegance.
Vivienne Westwood Shoes, An Exhibition 1973-2010 will run from 26 August – 22 September at Selfridges, London.
Karl Lagerfeld Photography Exhibition will run from 10 September – 15 October at Maison Européenne de la Photographie, Paris.
Dior Illustrated: René Gruau and the line of beauty will run from at 10 November – 9 January at Somerset House, London.