Coinciding with London Fashion Week next month, The Organic Pharmacy launches its first collection of premium natural perfumes, Organic Glam.
The four 100% organic scents are very distinctive and represent contrasting perfume types, so there is a fragrance to suit all.
Developed and perfected over three years, The Organic Pharmacy searched the world over to source exotic and rare ingredients that would work all together to create a desirable niche fragrance, with its natural properties as a secondary benefit.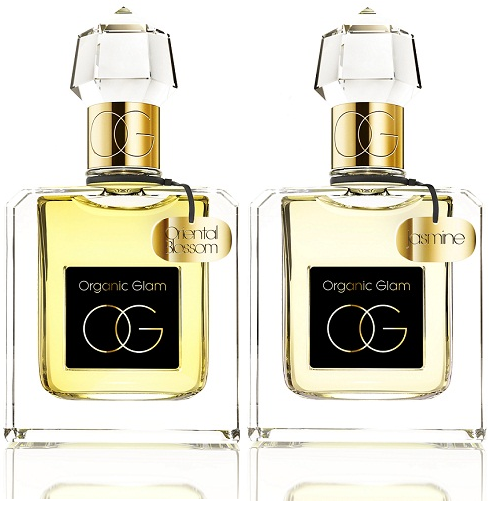 Oriental Blossom is one of the lighter and more wearable fragrances, blending citrus notes of Sicilian Bergamot, Lemon and Mandarin with spicy Cinnamon and Cloves, floral Rose and Neroli, warm Vetiver and Pepper and the sweetness of Vanilla and Ylang Ylang.
Jasmine is a much more intense, pure fragrance and you really have to love full-bodied floral chypres to carry this one off.  It immediately transports you to the Mediterranean; humid, moonlit evenings in glamorous Capri.  It combines the heady florals of Egyptian Jasmine and Ylang Ylang with a twist of Sicilian Bergamot and Sandalwood.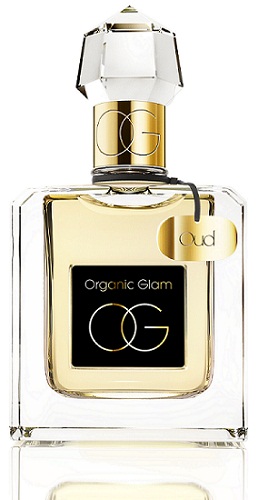 Citron is a clean, fresh but sophisticated scent that evokes the zesty aromas of Southern Italy. It is an intoxicating blend of Sicilian Lemon and Bergamot, Moroccan Orange Blossom, Ylang Ylang, Patchouli and Neroli.
My favourite of all the fragrances is Oud, which reminds me sipping mint tea at midnight in Moroccan gardens among clouds of incense – think Yves Saint Laurent in his Marrakesh period with a contemporary twist.  Oud is a heady mix of Cedarwood, Indian Oud, Sandalwood, Black Pepper, Cardamon, Rose, Vetiver and Tonka Bean.
The Organic Glam perfumes fuse 1920s vintage style square bottles and a cut-glass stopper with a modern, chic logo and golden charm.  The bottles are large, heavy and very decadent and they will add a touch of glamour to your dressing table.
All of the fragrances are free from artificial fragrance colours, phthalates and animal ingredients.
Each 100ml fragrance is priced at £110 and is available to buy online and at The Organic Pharmacy from mid-September.