Oh Harvey Nichols Food Hall, how you do spoil us!  New in store this week is French tea merchants, Marriage Frères iced tea.
Paris' most respected tea salon, Marriage Frères have adapted their most popular teas, including the best-selling Marco Polo, to be served as iced tea.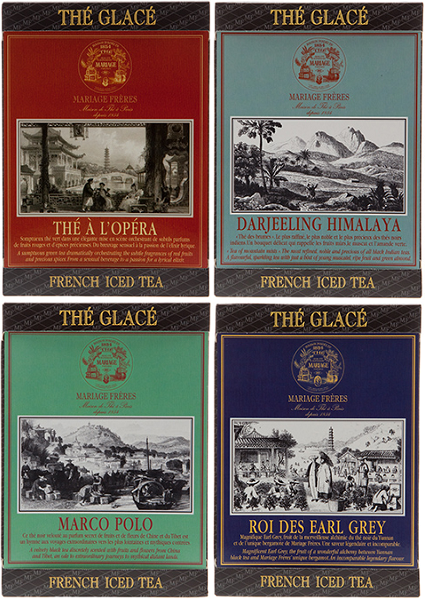 There is a selection of exquisite black or green teas from all over the world, blended with spices or fruits and packaged in the typical Marriage Frères cotton muslin bags.
It may seem like the sun has given up right now, but when the next heatwave comes,  mix up some Marriage Frères iced tea for a decadent afternoon tea in the garden or a picnic.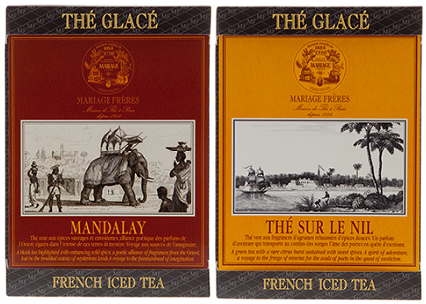 For my whirlwind trip to Paris next week, I'm hoping to take some time out for a pot of tea at the Marriage Frères tea salon/emporium on rue du Bourg-Tibourg in the Marais – an absolute must when in Paris.
Marriage Frères iced tea boxes (30g) are priced at £6.95 and are available online and at Harvey Nichols Food Hall.