Master pâtissier Eric Lanlard has collaborated with Harrods pastry chefs to create a limited edition afternoon tea inspired by key perfume notes and ingredients.
The afternoon tea features as a celebration of the department store's first major fragrance exhibition, 'The Perfume Diaries' and will be served in the iconic Georgian Restaurant during the month of September.

Taking inspiration from the wonderful world of scent, Eric distils the spirit of the exhibition with a range of six beautifully-crafted pastries, cakes and miniature puddings.  Exclusive to Harrods, each delicacy is infused with prominent perfume notes from the classic rose, violet and spice to the more specialised bergamot and lemongrass.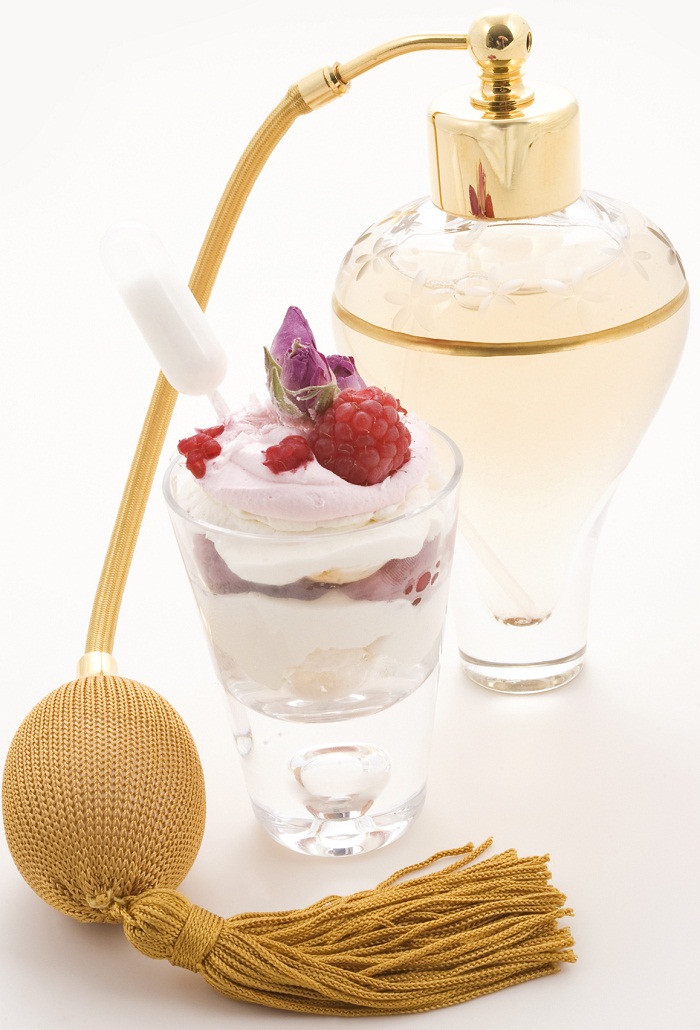 The selection of pâtisserie includes:
Grace – a loaf cake celebrating the flavours of Provence; sweet oranges, almond and lavender; and is inspired by the French town, Grasse, known as 'the perfume capital of the world'.
Shot St. Honoré – a stylish shot glass dessert filled with vanilla cream, crunchy meringue, fresh raspberries and lychees and a rose petal mousse.  It also comes with a pipette of lemongrass and coconut.
Dessert Tagine – a Middle Eastern rice pudding infused with musk, cinnamon, ginger and rose, topped with honey roast apricot and pistachio.
Little Violet – a mini tart filled with red berry mousse, scented with violet essence and topped with seasonal red berries and glitter.
Vendome – Named after the famous jeweller, the chocolate slice is infused with bergamot, packed with raspberries and is finished with edible 10carat  sugar diamond and jewels.
Larme de Jasmine – a delicate dark chocolate tear covering a rich dark chocolate mousse and Italian amarena cherries, scented with jasmine.
The 'Perfume Diaries Afternoon Tea' at Harrods looks set to become a London Fashion Week fixture, so book early not to miss Eric Lanlard's exquisite creations.
Perfume Diaries Exhibition and Perfume Diaries Afternoon Tea will take place on Harrods fourth floor from 2nd September – 2nd October.