King of shoes Patrick Cox has teamed up with renowned pâtissier Eric Lanlard (aka Cake Boy) to launch Soho's first fashion bakery, Cox Cookies & Cake.
Realising a 10-year dream that pre-dates the cupcake explosion, Patrick's sexy, chic bakery is equal parts corner cake shop and Soho hangout, with glossy black interiors and neon aplenty.
The inspiration behind Cox Cookies & Cake is Patrick's formidable mother Maureen and childhood memories growing up in Canada. Patrick and Maureen used to bake every Saturday and she continues to send him large care parcels of baked goodies from Canada even today.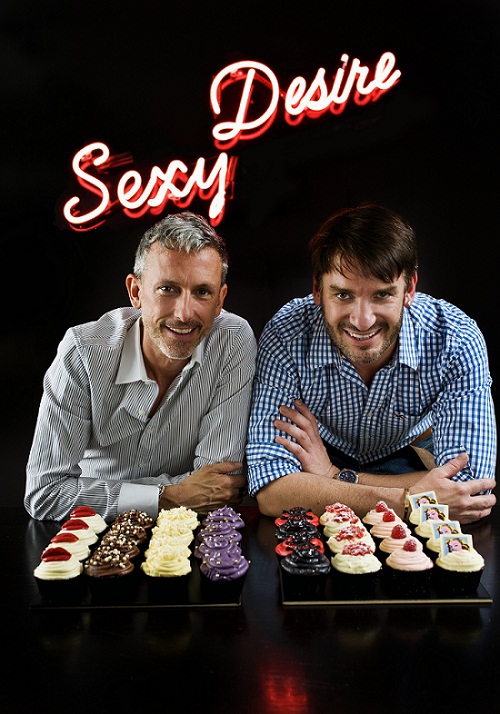 Many of Maureen's secret family recipes will be shared with the Soho masses, including her signature Nanaimo Bars – a coconut chocolate biscuit with a layer of custard vanilla butter cream coated in milk chocolate.
Bonding over fashion and their love of indulgent artisan treats, Patrick and Eric met through their mutual friend Liz Hurley, better known for her punishing beach body diets than love of cake. Perhaps as a thank you, the pair could create a wheat, dairy and sugar-free cupcake called 'The Liz', topped with gold marzipan Versace safety pins…just a thought.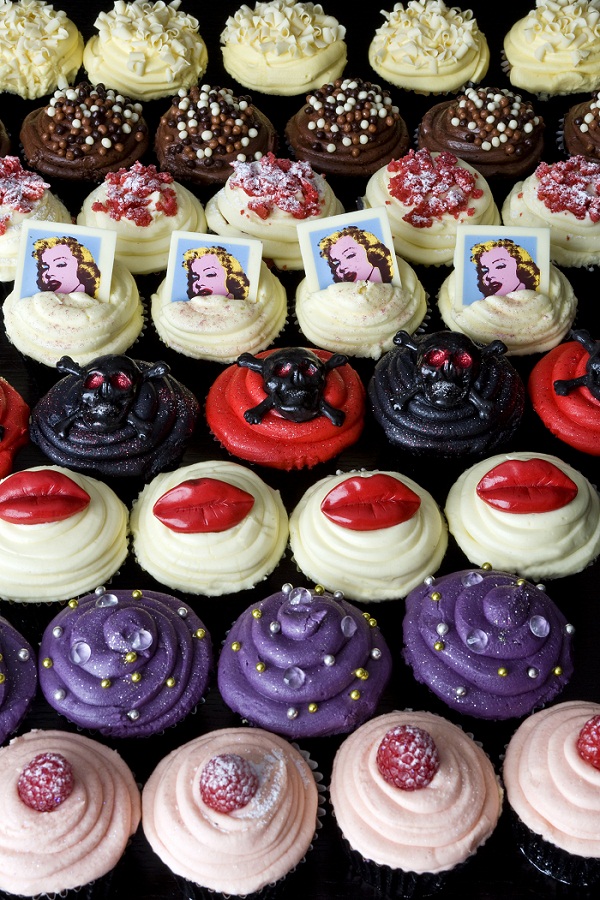 The antithesis of girly, pastel cupcakes, Cox and Lanlard's creations are glamorous, inventive and very Soho with a unique fashion edge.  The cakes are covered with sugar icing lips, images of Marilyn Monroe on rice paper, elegant white chocolate curls and sugared rose petals.  There's even an amazing all-black cupcake complete with skull and cross bones that may or may not turn your tongue black.
Best of all, Cox Cookies & Cake is open from 11am to 11pm at night, so you can get dessert after dinner or pick up a scrumptious treat after a night out at Soho's illustrious members clubs.
Cox Cookies & Cake will open on 1 September at 13 Brewer Street, London W1