The fifth annual Berlin Festival (10-11 September 2010) looks set to be one of the coolest city festivals of the summer, with amazing acts such as Fever Ray, LCD Soundsystem, Editors, Caribou, Hot Chip, Boys Noize, Adam Green and Atari Teenage Riot.
Taking over Berlin's historic Tempelhof Airport for two days of partying, Berlin Festival is perfect for people who like short but full-on festivals close to the capital's hotels and culture, rather than camping out in the middle of nowhere.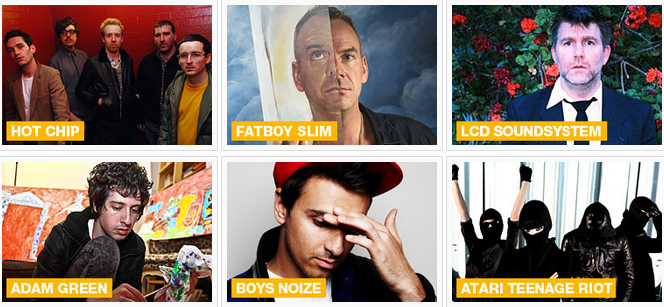 Bordering Neukoln and Kreuzberg, the venue in Tempelhof is just 1o minutes drive from Mitte (Berlin's city centre) or a short train ride away on the U-Bahn, so you can get back have a sleep, do some exploring or carry on the party in Berlin.
The whole line-up looks pretty much ideal, but my must-see artists would be Adam Green for his oddball, anti-folk tales, Mit for some noisy disco and cowbells and Atari Teenage Riot for the sheer carnage that will ensue (their London performance this year was mad but nothing compared to Berlin).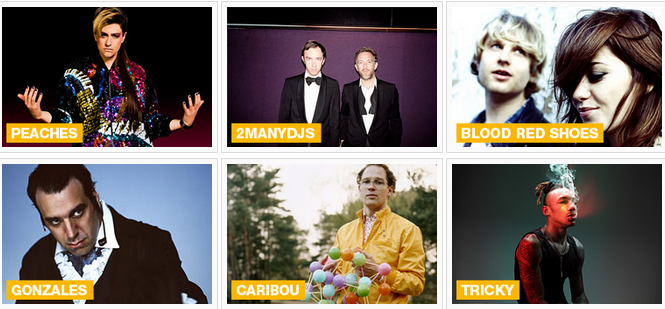 As it you need any more persuasion, here are the line-up lists so far…
Friday, 10th September:
Editors, Fatboy Slim, LCD Soundsystem, Fever Ray, Atari Teenage Riot, Robyn, Adam Green, 2manydjs (live), Blood Red Shoes, Caribou, Erol Alkan, Junip, Herman Dune, Goose, Mit, Norman Palm, Zola Jesus, Barbara Panther, Bon Homme, Le Corps Mince Du Francoise, De Staat, Spleen United, Megaphonic Thrift, Jesse, Cast Of Cheers, Therese Aune, Boemklatsch and many more…
Saturday, 11th September:
Hot Chip, Soulwax, Tricky, Boys Noize, Peaches, "Chilly" Gonzales, Lali Puna, Wedding Present performing Bizarro, Superpunk, We Have Band, Seabear, Neon Indian, Baby Monster, Fang Island, Shadow Dancer, Djedjotronic, Les Petit Pilous, Housemeister, Strip Steve & Das Glow, Kimono, Rich Aucoin, Yes Cadets and many more…
Berlin has a number of cool hostels and apartments, but if you're after more of a comfortable city break, luxury design hotel, The Weinmeister Berlin-Mitte just opened last week in Berlin's fashion-forward, cafe lined Mitte district.
Created by the owners of chic apart-hotel Lux 11, The Weinmeister Berlin-Mitte mixes contemporary high design with handmade artisan touches to create a homely and unique atmosphere that reflects Mitte's creative spirit.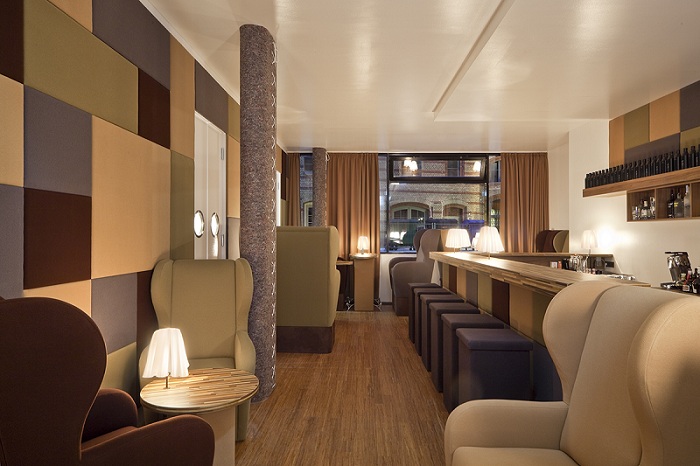 The room's focal point is the oversized and incredibly comfy-looking, avant-garde sleigh bed that I can imagine is like sleeping in the Batmobile.
All rooms are technological hubs and come with an Apple iMac instead of a TV, which seems to be a growing trend among new design hotels, and iPads are available for hire.
Contrasting with the futuristic element are handmade furnishing using organic materials, including natural oak shelves and interesting hand-crafted lamps.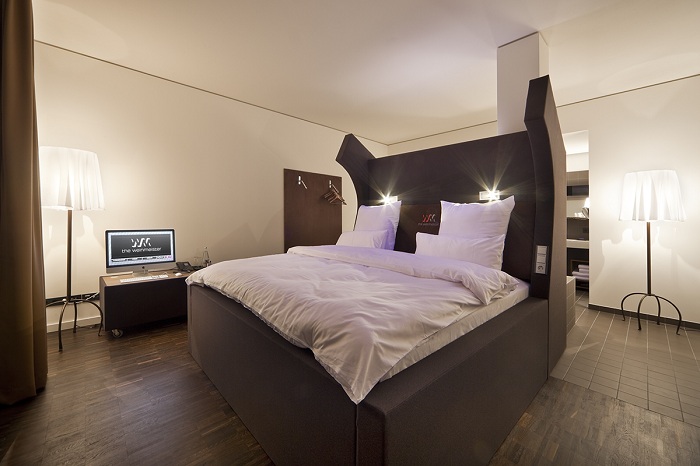 Another hotel trend seems to be removing the boundaries between the bedroom and bathroom, presumably for more fluidity and because having a free-standing bath just looks so cool.  On a recent trip to Spain, both of my hotel rooms had open-plan bathroom areas but with a Japanese-style wooden door partition.
To be honest, I like to have a bit of bathroom privacy, as you can unwind in peace, but I'm also open to the idea of moving from bath to bed in one decadent move.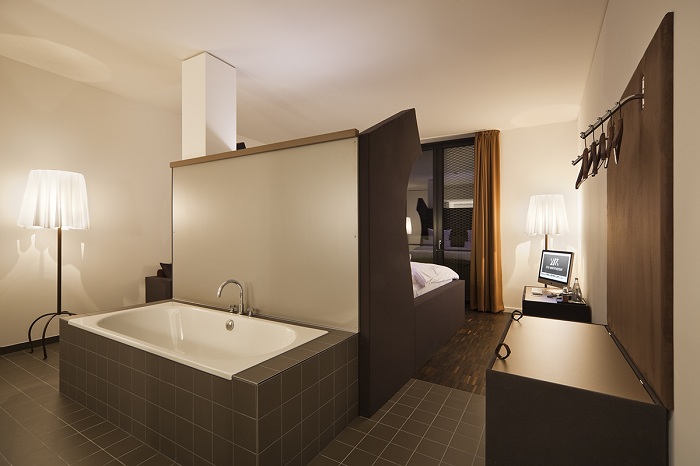 All guest bathrooms are kitted out with an Asprey London cosmetics box, fluffy bathrobes and tailor-made pyjamas, just to make you feel at home.
There's almost too much temptation not to leave the hotel, with its ClubLounge, Schwarz bar (named after German film actress Jessica Schwarz) and a restaurant serving traditional German dishes with a contemporary twist.  There is also a whirlpool and sauna, 24-hour room service menu and breakfast.
There is also an invitation-only rooftop area with a bar, which I presume all hotel guests are able to visit, although this is worth checking with the hotel first.
The hotel is within walking distance of some of the most style-concious streets in Berlin – Oranienberger Strasse with its amazing Pan-Asian terrace restaurants, cool bars and art squats, Hackescher Markt with its cafe-filled viaduct arches (perfect for observing Berlin street style) and the conceptual boutiques of Rosenthaler Strasse.
The Weinmeister Berlin-Mitte is offering a special opening rate of 129 EUR per night until the end of August and starts from 189 EUR during the Berlin Festival.
Berlin Festival takes place at Berlin Tempelhof Airport on 10-11 September.
*Cherie City hasn't had the pleasure to visit this hotel, so cannot personally recommend it…yet.  This post is purely to offer travel ideas, so if you've stayed at this hotel, please leave a comment and let us know if it really is as fab as it looks!