Arriving at Alicante in the early evening (a welcome change from those middle of the night flights), we were right on time for a typically Spanish late dinner and where better than literally two steps from our hotel!
Monastrell is one of Alicante's most exclusive fine dining restaurants and tapas bars, where the quality of the food is matched only by the attentive service.  Despite bearing a name clearly influenced by the origins of the adjoined Hospes Amerigo, Monastrell was previously in a different location and while it has a close relationship with the hotel, it is independently owned.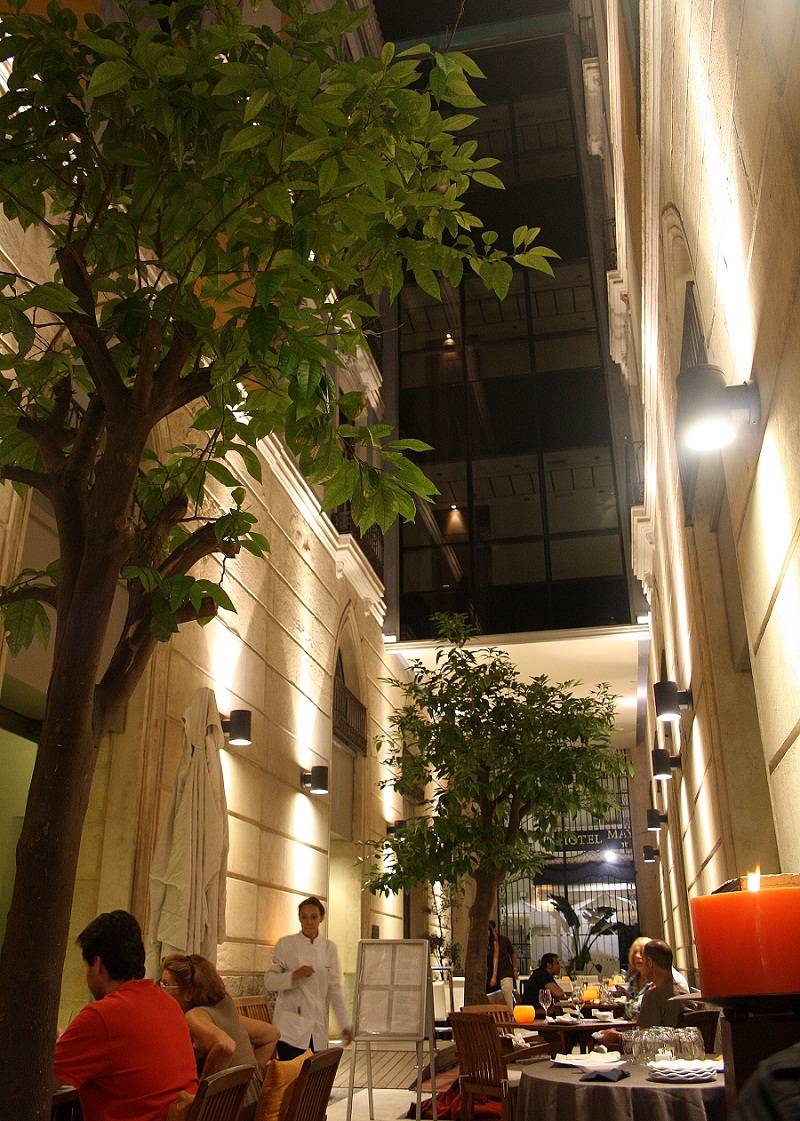 Top chef and owner, María José San Rámon has created a menu of Mediterranean and Catalan dishes that are made with the finest organic, local produce.  The restaurant 0ffers a range of menu options, including three courses for €55, but we decided to eat at Monastrell's tapas bar, also in the stylish atrium.
We ordered four tapas and a bottle of rosé for just €11 (a happy accident, as I thought 'tinto' meant red) that came chilled in a Veuve Cliquot ice bucket.  Before our meal, our waiter brought us a plate of deliciously dense home-made bread and a large portion of toasted almonds.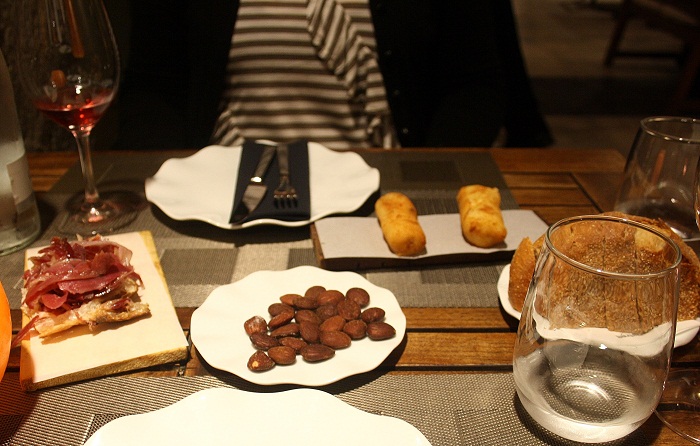 First to arrive at the table was the Croqueta Jamón Ibéricó (€5 for two portions), which was just like eating a cloud, with a light cheese and ham filling inside crisp, fine golden breadcrumbs.  They were so good that we ordered another portion later.
Next up was the Jamón Ibéricó on toasted crystal bread (€5), so called because of the crunching sound it makes when you bite into it. The bread was quite unique and light and was rubbed with fresh tomato and topped off with slices of glistening cured Iberian ham.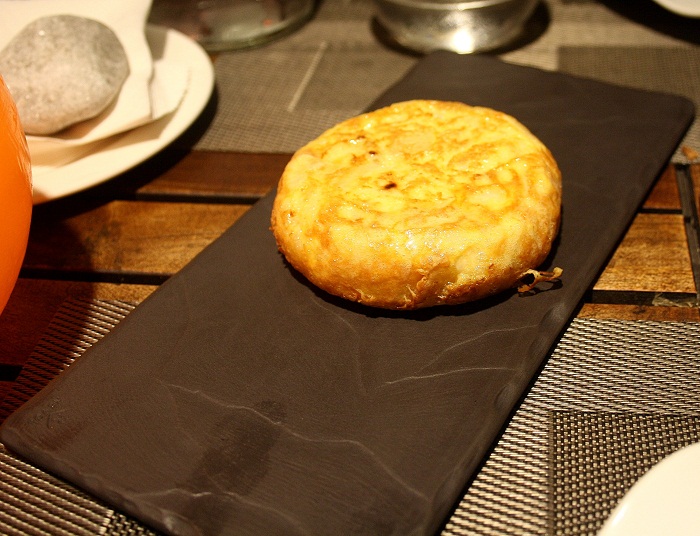 The Tortilla with Onions (€6) was small but perfectly formed with a lightly browned outside, and had a slightly more runny texture that most tortillas I've tried before, which is a good thing, as sometimes tortilla can be too dry.
But the highlight of the meal was the Grilled Chorizo in Honey (€6), a combination I've never tried before but one that worked extremely well.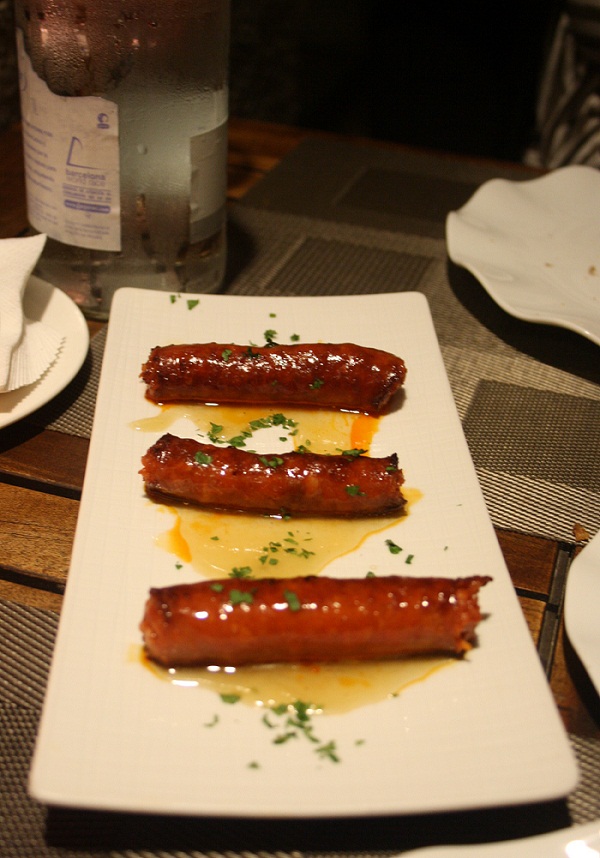 Monastrell is reasonably priced for a restaurant of such a high standard and reputation and while the dishes are on the small side, the focus is on the flavours and premium ingredients.  Five dishes with bread and toasted almonds was more than enough for us and the chic ambiance of the restaurant and tapas bar makes it well worth a visit.
Monastrell, Rafael Altamira 7, 03002, Alicante.