Yesterday I was invited to the launch of French natural skincare brand Melvita's new mother and baby range at Aubaine on Heddon Street.
It was like going to the ultimate baby shower with all of the products there to try out while indulging with the most delicious scones, cupcakes and macaroons, and of course, some real life babies getting pampered and cooed over (just to clarify, they weren't mini PR Assistants, their mums were there too).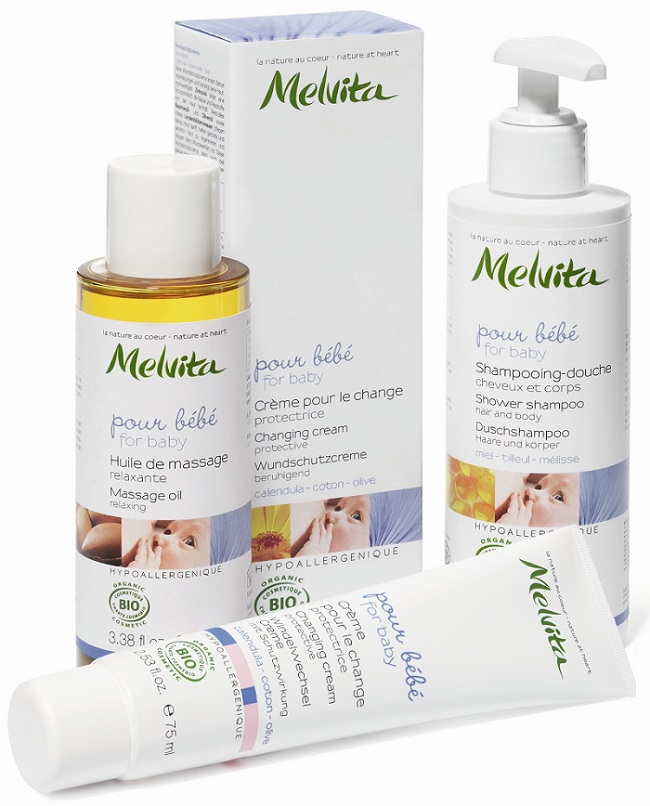 Melvita's first mother and baby collection is particularly innovative, as it offers cleansing solutions that you would find in the main collection but formulated for babies' delicate skin.  An alternative to heavily perfumed baby wipes, babies can benefit from the same cleansing routine as their mums with Melvita pour bébé Cleansing Milk (£15) and Cleansing Water (£12).
There is also the Cold Cream Soap (£5), which removes impurities without drying or causing irritations, with a soothing blend of cotton oil, shea butter and avocado oil.  This is probably a more affordable way to try out the brand for first-time parents with a long list of expenses.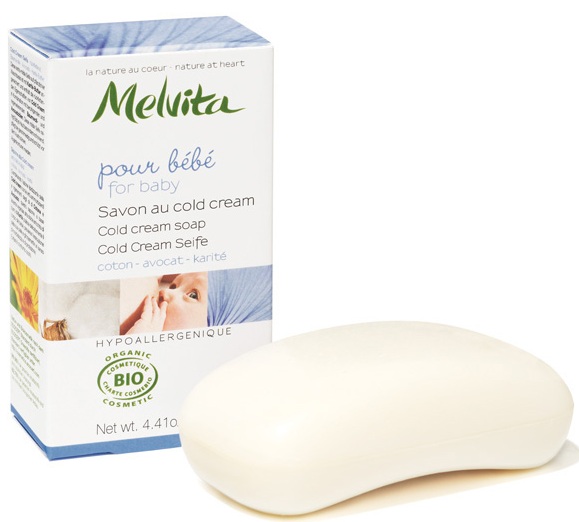 Bath time can also be trauma-free with Melvita's 'hero product', Shower Shampoo (£12) with an innovative tear-free formula – a natural, non-chemical alternative to Johnson's Baby Shampoo.  Melvita's lovely PR, Simon, joked that he'd tried rubbing it in eyes earlier and judging by his long dedication to natural skincare, I kind of believe him!
It really is the stand out product of the range and has a gorgeous, clean scent that doesn't scream 'baby'.  It feels very gentle and lathers well, but it's not really strong enough to tackle adult issues like product residue, pollution or excess oil.  Not a problem that babies need to worry about from the safe haven of their prams, but I found that it's not a product that you could share with your little one.  Good news though, Melvita are launching haircare soon, so there'll be some hardworking, natural shampoos on the way.

More lovely baby products include a hydrating Moisturising Milk (£16), a rich Nappy Change Milk (£16) and a Massage Oil (£17), which relaxes babies and helps there to sleep, as well as helping you bond with your baby.
If mums have a few moments free from cleansing and massaging the baby, Melvita have also launched a range pour maman, which helps restore the body from the effects of pregnancy and breast feeding.   The Body Milk (£24) helps tone the skin and maintain firmness during and after pregnancy, while the Stretch Mark Prevention (£28) deeply moisturises and restructures skin, helping prevent the development and reducing the appearance of stretch marks.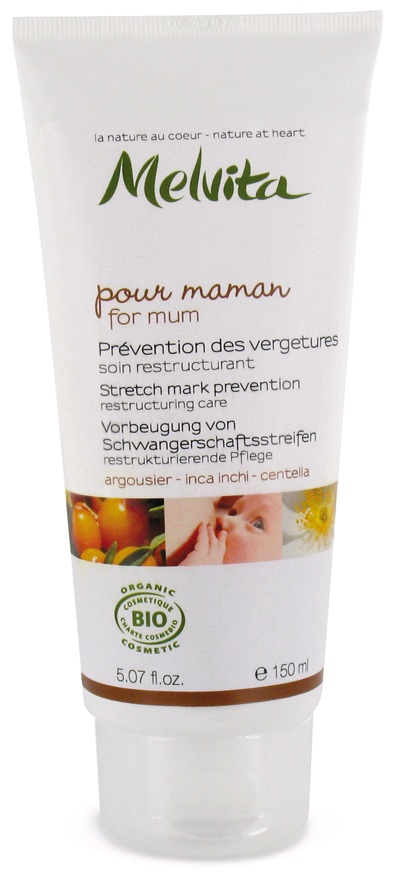 The Nipple Balm (£19) will surely be a godsend for weary mums, as it repairs and protects the skin and helps prevent nipple irritation.  It has a light, silky texture and it will last for ages, so even after you stop breast feeding, it could be used as a multi-purpose beauty balm.
Melvita products are certified organic by EcoCert and use plant extracts instead of essential oils, which can irritate sensitive skin.  The whole range is allergen and alcohol free and are dermatologically tested, making them suitable particularly beneficial to those prone to skin irritation or eczema.
The Melvita Mother and Baby range is available now online and at Harrods and may soon be stocked at Whole Foods and selected John Lewis stores.