As if the V&A's new Grace Kelly exhibition wasn't enough, they've enlisted Katie Grand to come and give a talk on her life in fashion and her working relationships with some of the most iconic fashion houses, on Friday 14 May, as part of their Museums At Night programme.
Katie Grand helped launch Dazed & Confused and moved on to the best magazine ever (in my opinion), The Face, but she really came into her own with POP, co-founded with Ashley Heath.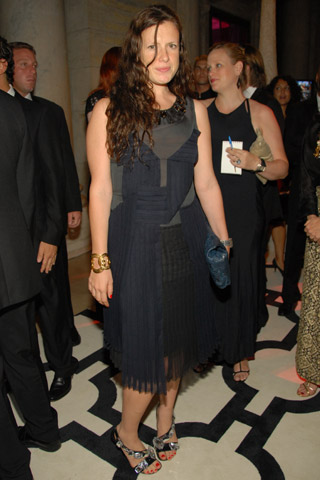 Under Katie's direction, POP was all about the fun and 'jolly' side of fashion, favouring bunnies, muppets and lashings of pink over heroin-chic dreariness.
Katie had a knack for bringing celebs out of their comfort zone on photo shoots and for the inaugural cover, she herded up her Central Saint Martins chums Stella McCartney, Luella Bartley, Phoebe Philo and Liberty Ross to pose as futuristic pole dancers.
Leaving POP in the hands of Russian art princess Dasha Zhukova, Katie moved on to Conde Nast to set up rival bi-annual mag, LOVE.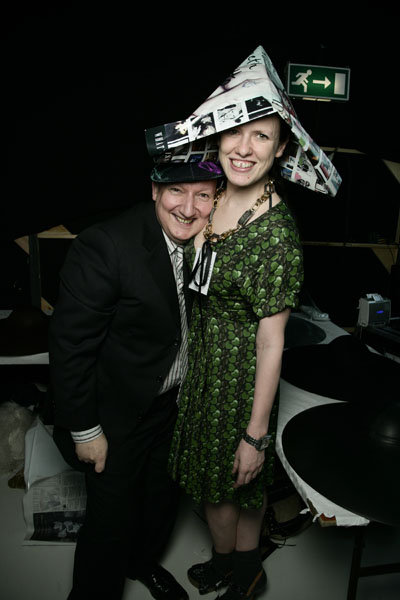 Along the way, Katie Grand has styled and consulted for the likes of Giles, Prada, Miu Miu and Louis Vuitton and was Creative Director of Mulberry.  The fashion industry loves Katie for her 'outside' style and down-to-earth attitude and it is her refusal to conform that has made her such a leading force today.
On her friendship with Luella, Katie says: "'I suppose we've always been a loud gang in a way.  Luella and I were really aware from the minute we started being friends that we annoyed people. Like there was one London Fashion Week when we wore fluoro for the whole week and just got photographed everywhere.
"It was just those little things, like not wearing black and heels, and how easy it is to be anti-establishment without doing anything very wrong. Or like being at proper parties drunk and loud and obnoxious and falling over. It's not like we were very influential or anything. It was much more people saying, "Oh, I wish those girls would go and wash!" We were quite scummy really."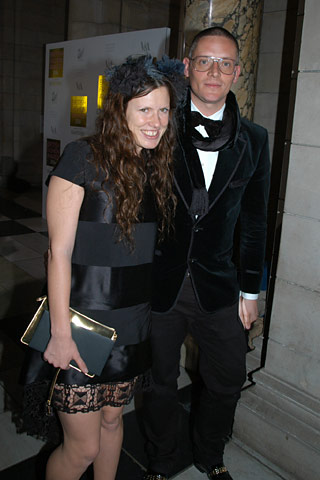 While trying to find ticket details for the event (not yet available, but I'll find out), I spotted some other upcoming talks about conversations with Juergen Teller, Peter Blake and quilting chameleon Kaffe Fassett.
Museums At Night takes place from 14-16 May, with over 220 national events, including Stitch And Bitch at the Hunterian Museum, free arts festival No Soule For Sale at Tate Modern,  a silent disco at the Tate Liverpool, a Jane Austen-inspired evening at The Assembly House in Norwich and an exclusive viewing of London's Apsley House.
Visit www.culture24.org.uk/museumsatnight for the full programme and more details.