Bright and early this morning, I headed to Marylebone Station to begin the school trip to the legendary designer shopping outlet Bicester Village, to see the launch of the British Designers Collective.
Bloggers, press and designers were invited to get the first peak at a pop-up store full of the hottest British designers, from emerging to the iconic, which was officially opened by British Fashion Council Chairman Harold Tillman and Vice Chair Erin O'Connor.  In true fashion style, the champagne was flowing at just 10.30am and it was so packed that it took a good hour or so to have a good rifle through the rails, appropriately under a flurry of gold umbrellas.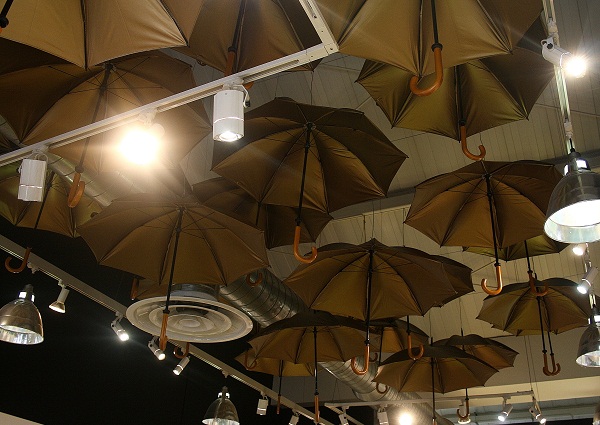 It feels like an extension of London Fashion Week, with most of Somerset House's roll call of designers all there together, except this time the pieces are for immediate sale, prices have been slashed and you may meet some long lost pieces from your wish list that you missed out on the first time round.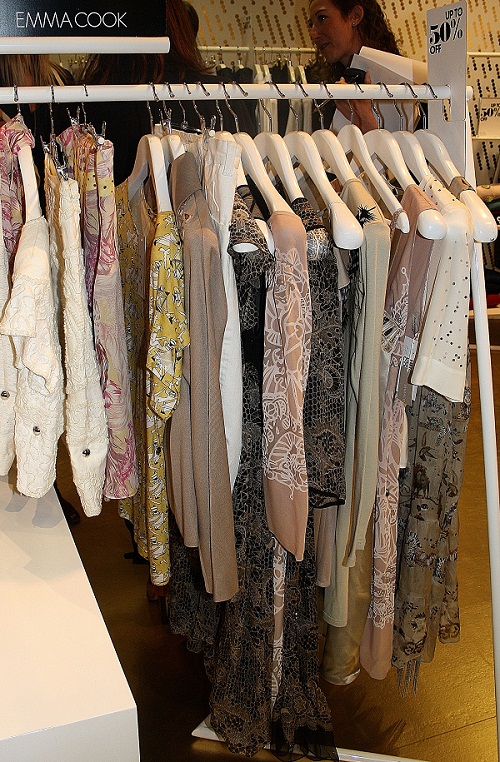 My first spotting was the most incredible white silk blouse embellished with Swarovski irridescent white crystals by Emma Cook, closely followed by an exquisite chiffon, two-tone dress by Felder Felder (Annette and Daniela Felder were present, looking fabulous as always) and a star studded long jumper by Markus Lupfer.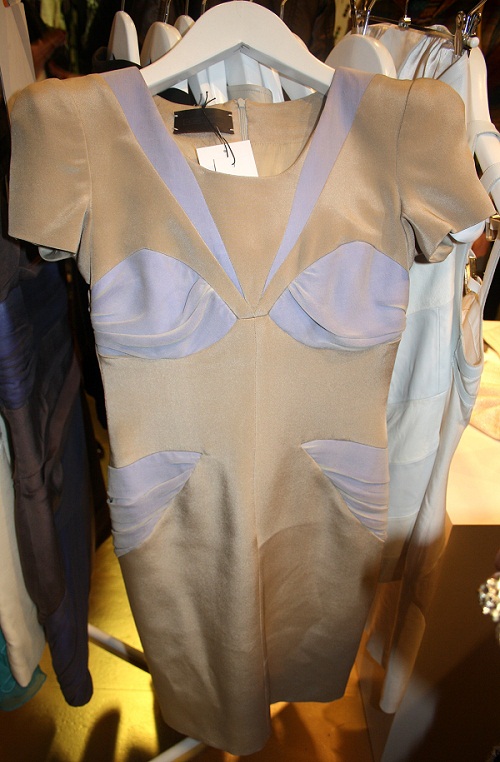 I had elbows at the ready (in reality, a polite 'excuse me') to get in and see Erdem's digital print offerings and was wowed by the amazing reductions – a painterly silk shift dress for just over £200?!
They weren't the sexiest of Erdem dresses to be fair, and the jacquard coat seriously verges into HRH territory, but many of the dresses were certainly more wearable than the empire line doll dresses from the catwalk, so perhaps more of an investment in the long run.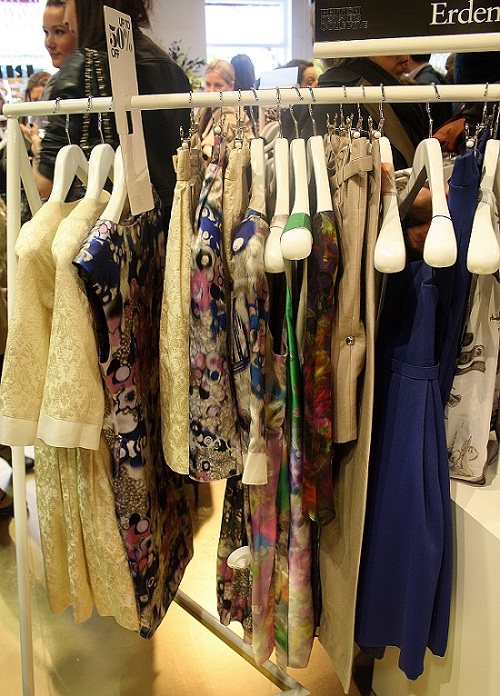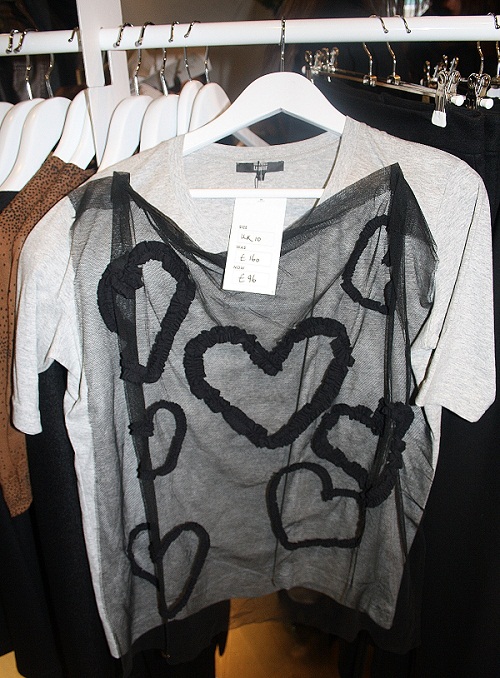 If Erdem's florals are not your cuppa, there is plenty of fierce black fabulousness to go round, with goth-luxe offerings from Jean-Pierre Braganza, Hannah Marshall, Todd Lynn, Markus Lupfer and even Julien Macdonald.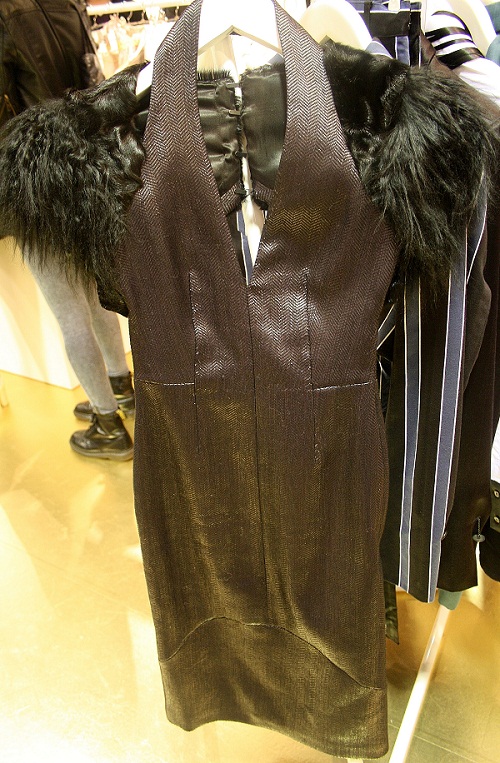 Nobody could resist pawing at Hannah Marshall's black leather and jersey dress that was covered in randomly placed leather 'Smarties' and many other designers were all about textures, with an influx of Mongolian wool, feathers and leather.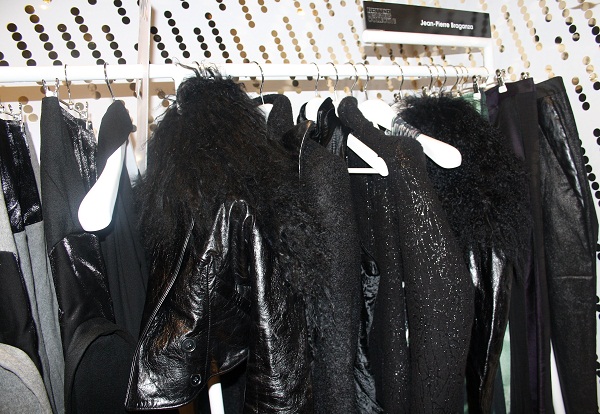 Accessories wise, I was in awe of MariaFrancescaPepe's minimal, origami and coil-shaped pieces and also liked Fiona Paxton's colour bursting, Aztec-inspired hand beaded necklace and bracelets at just over £100 a pop.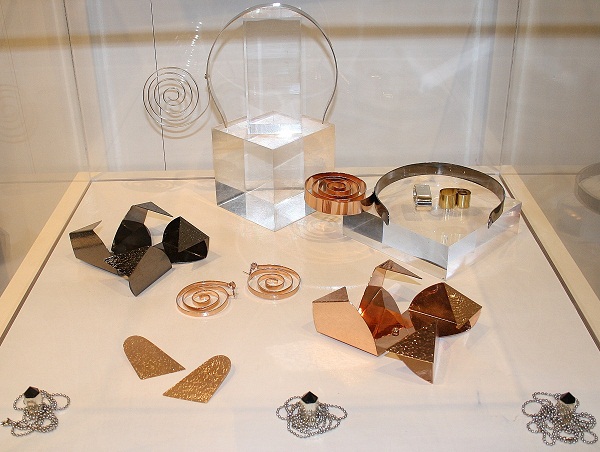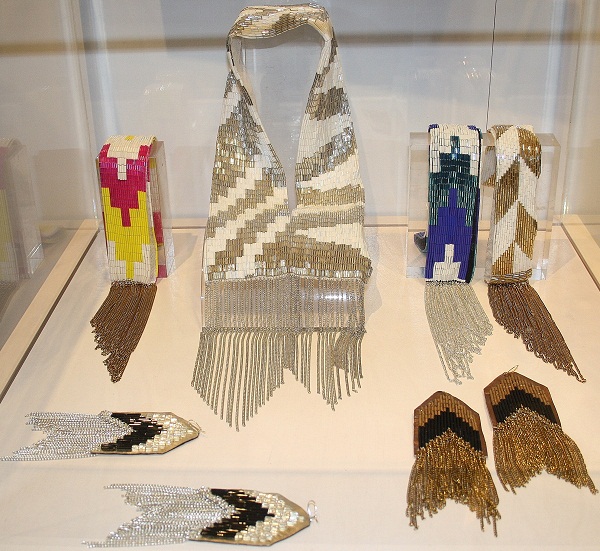 There may be a lack of handbags, but the shoe collections are incredibly strong with covetable designs from Georgina Goodman, Atlanta Weller, Behnaz Kanani and House of Holland.  Brash logo tees aren't really my style, but there's just something about these soft, foot-hugging suede heels that I love.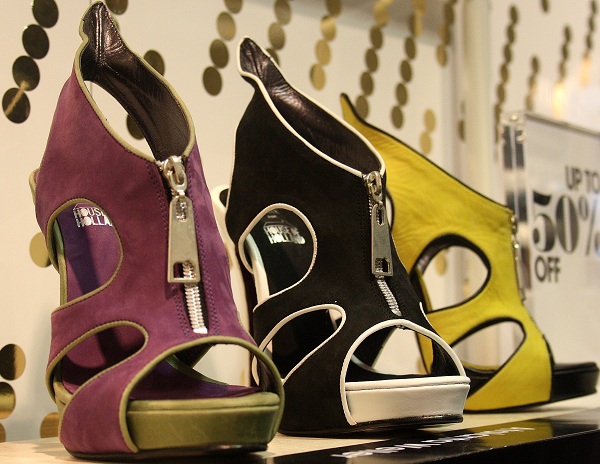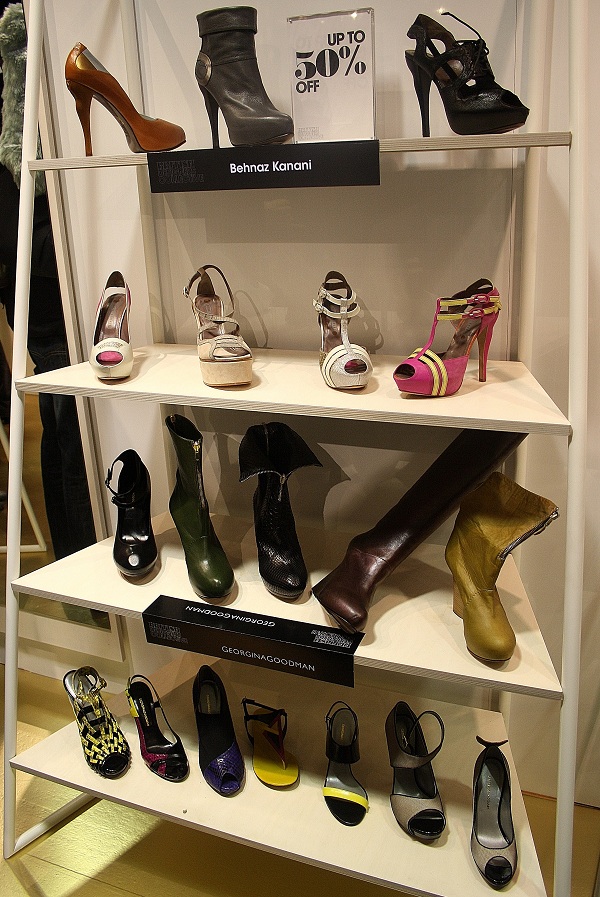 The British Designers Collective pop-up shop is sure to bring a lot of exposure for the featured designers and is a great chance to get unique, limited edition pieces for less and invest in the future of new labels.  Over six weeks, more garments and accessories will be added and there may be a few surprises.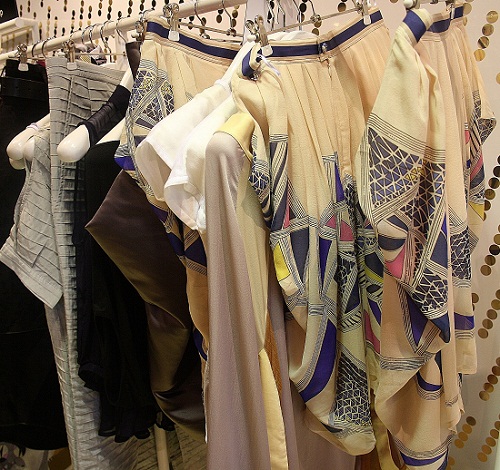 Bicester Village has been on my 'to do list' since I moved to London two years ago and I was amazed at how easy it was to get there – just a quick 50 minute train ride with the very efficient Chiltern Railways to Bicester North and then five minutes on the free shuttle buses.
If you haven't already been, you can expect up to 70% off at a number of stores including Mulberry, Luella, Ralph Lauren, Temperley London, Moncler, Dior, Fendi, Gucci, Marni, Anya Hindmarch, The White Store, Molton Brown, Smythson and Phaidon Store.  I gave in to temptation and bought a floral Luella dress that had been reduced from £210 to just £49 and had to curb the old spending until my next birthday excursion in May.
A delicious French lunch of charcuterie, cheeses, bread and pasta salads was arranged for us in the VIP room at The Villandry and judging by the steak frites on rustic wooden slabs that I saw while sauntering through the restaurant, it is definitely a must, especially as the queue for Carluccio's was constantly heaving.
The British Designers Collective store is open at Bicester Village from now until 7 May and it can be accessed by train from London Marylebone Station.