PINCHITO Tapas has been on my London restaurants wish list for ages and now there's any extra reason to make the effort and book a table.  Pinchito have added a limited edition cocktail to their menu called Sweet 7 (£6.50), paying homage to Sugababes.
I almost started drooling over this cocktail, and this was the day after a night of multiple margaritas, so it must be worth a try…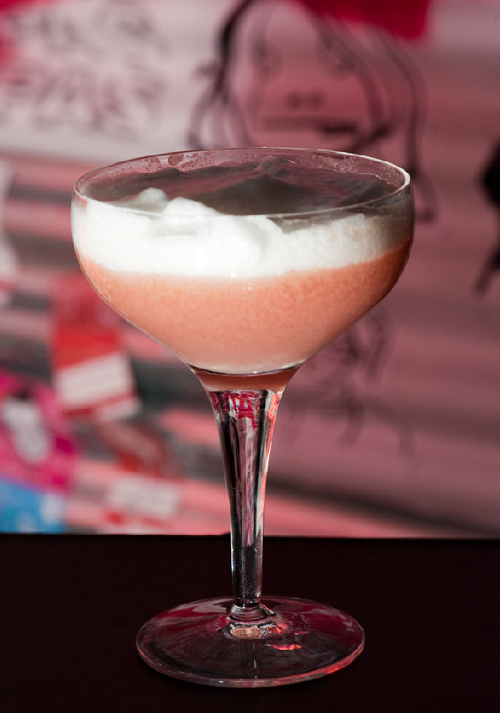 Spoon of lemon curd
25ml Chambord
35ml Finlandia Grapefruit Vodka
dash of citric acid
Cava
Rose water foam
Put lemon curd, Chambord, grapefruit vodka and citric acid in boston cocktail shaker over ice and shake hard.  Strain into martini glass,top with cava and rose water foam.
PINCHITO Tapas is one of a few Spanish restaurants in London that serve authentic Pintxo (individual tapas served on cocktail sticks) inspired by the flavours of the El Born district of Barcelona.  I literally lived on pintxo when I visited Barcelona two years ago and probably tried out the same pintxo bars that PINCHITO Tapas is based on.
PINCHITO Tapas have two restaurants in Clerkenwell and near Goodge Street and the limited edition Sweet 7 cocktail is available now until 28 March.