Last week, I was invited back to Mestizo, one of London's best authentic Mexican restaurants, to celebrate their fifth anniversary and it sure was one hell of a party!
You know it's going to be a big night when there's a bright yellow Corona double decker bus and Jeep parked outside, with a nutty Corona chica on stilts greeting everyone at the door.
I reviewed Mestizo during their Mole Festival last year and was blown away by the warm, welcoming atmosphere and exceptional food.  Mestizo offers an enviable selection of tequilas imported from Mexico and most of their dishes are slow cooked and blended with a number of spices.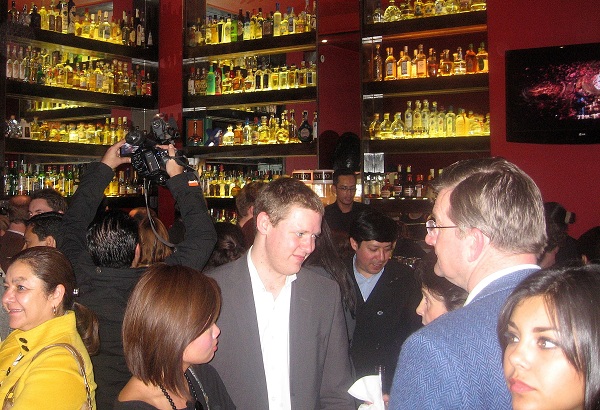 The party was absolutely crammed, as everyone gulped down complimentary frozen margaritas, Corona and wine.  Then came the Mexican canapes and it was as if nobody had eaten in a year!  The crowd seemed to be made up of regular customers, press and friends of the owners, so most of us already knew how divine the food is and could have predicted the bun fight that was to follow.
The waiters brought out plate after plate of Tamales, Empanadas, Pescadillas, Mole Poblano with red onion, Pollo Negro and chorizo.  After the feeding at the zoo, we were treated to a traditional performance by Mexican dancers in exquisite white lace dresses and head dresses with candles.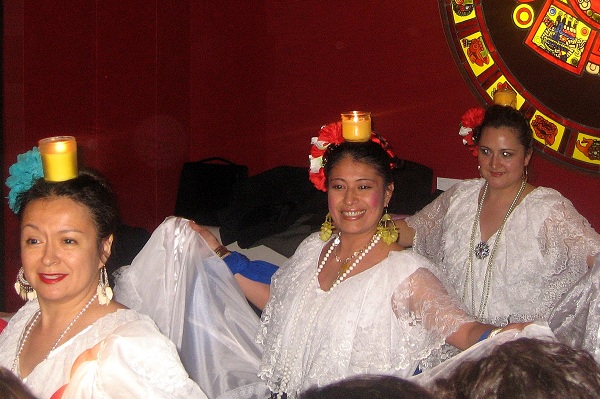 Straight after the dancing came a very cheery, real Mexican Mariachi band, who got the party going with some traditional Jaliscan songs.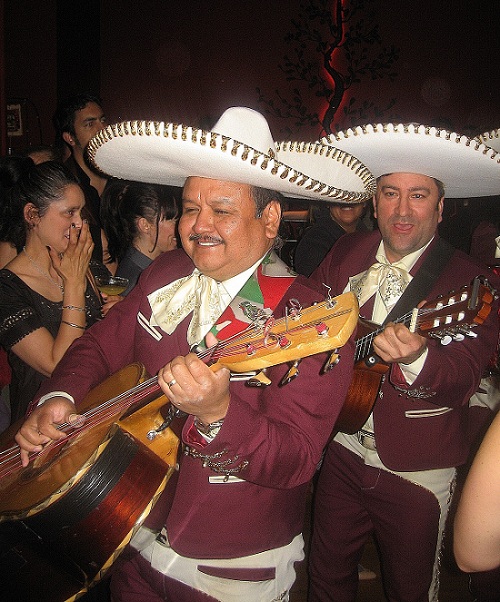 Mestizo serves a variety of well-priced snack food like burritos, quesadillas and taco salads for lunch and at dinner you can try more adventurous dishes like Molcajete 'Mestizo', Pozole, Arrachera and Mole Huasteco, which includes over 32 ingredients.
I'm looking forward to going back soon to try their Sunday Brunch (£19) – a buffet of quesadillas, eggs cooked Mexican-style and spicy 'hangover' soups, also including fresh fruit flavoured drinks, beer, wine and desserts.