Remember Cher's amazing personal styling computer in Clueless?  Well, it turns out she was years ahead of her time, as Italian retailer, Pinko recently launched a similar device at their Brompton Road store.  Store Stylist is a like a massive touch screen iPod that helps customers pick out key trends and put looks together, based on current stock.
The looks are continually transmitted from Pinko HQ and feature interpretations of catwalk trends and key seasonal pieces.  Over 300 looks are presented on Store Stylist and 80 new products are added every fortnight.  Also, everything you find on Store Stylist can be ordered from any PINKO store and delivered within 48 hours.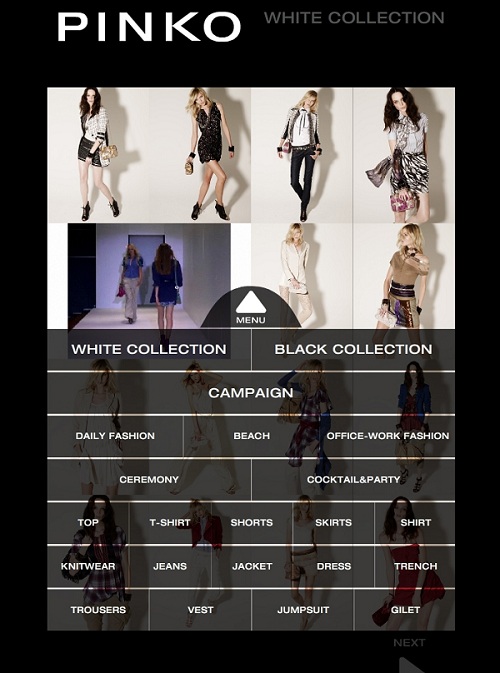 Embracing new technology is a pretty clever move for Pinko, as by allowing customers to create unique and complete looks, they stand to sell a lot more than just a single statement piece.  In fact, the Brompton Road store revealed that since installing the Store Stylist a few months ago, their sales have gone up by a mighty 70%.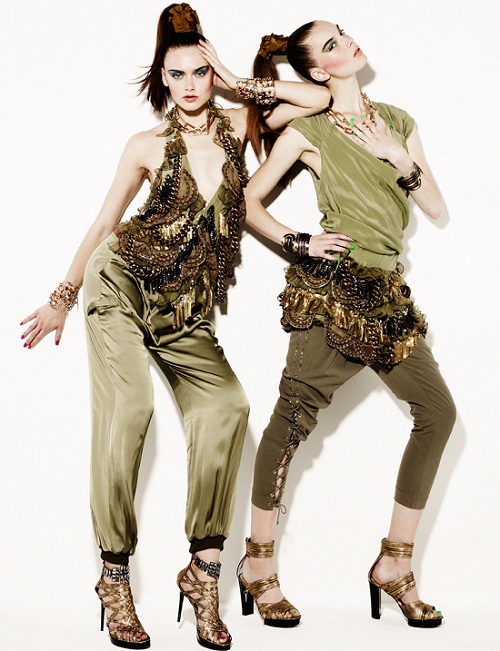 A store's layout is absolutely vital to showing off the new collections and maximising sales (as Mary Queen of Shops would say), but what do you do when you're looking for this season's nude blush dresses and all you can see is sequinned harem pants and or work wear?  At least with the Store Stylist, you can organise your thoughts and rope in a Sales Assistant to help you make them happen.
The downside is that it takes away the spontaneity of just stumbling upon a garment you love and tech phobes might get irritated and just give up.  Either way, it's sure to enhance the shopping experience and help build your wardrobe systematically, if you can afford to do all your shopping chez Pinko, that is!