First of all, Bora Aksu's on-schedule show was in the BFC and it was a major crush, which caused heels flying and much tutting.  The show started to an atmospheric soundtrack of Fever Ray and the models also seemed to be channelling that Scandinavian ethereal style.
The first part of the collection featured beautifully tailored, organza skirt suits with peplums in dusky pink, icy grey and light gold. There were sculptural, tulip-shaped dresses with cable knit detailing, body-shaping panelling and sheer sections.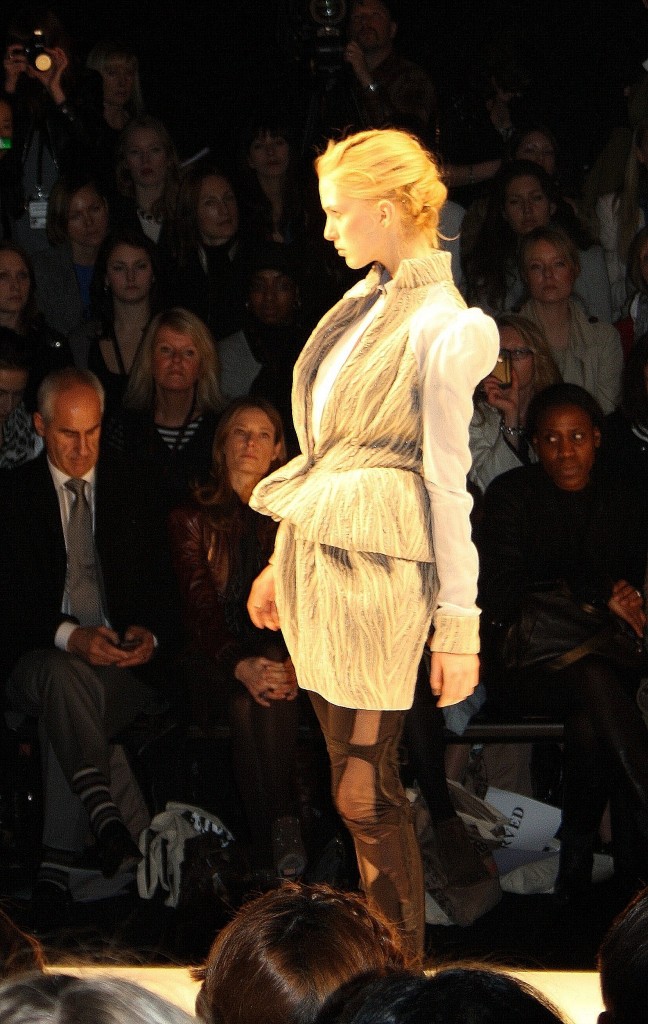 Bora Aksu also took reference from the inside the human body, much like Marios Schwab's past collections, and recreated its silhouette with intricate braiding.
The metallic harem pants suit was a highlight, with an androgynous buttoned up shirt and appliqued jacket – in a two tone of sparkling and soft-spun gold.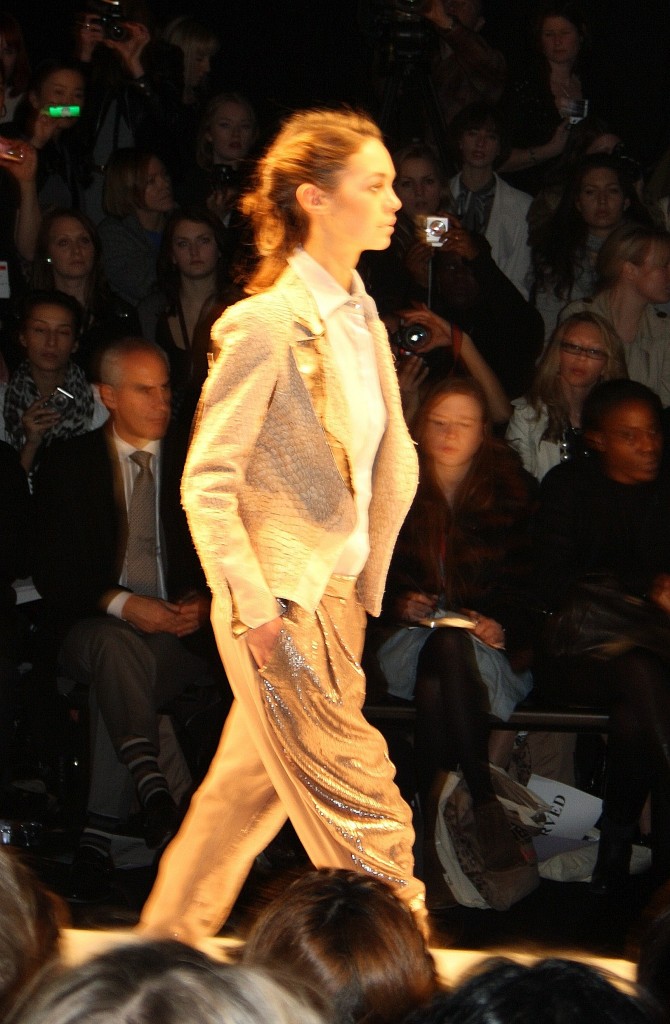 The darker side of the collection included similarly structured dresses and continues his inner body theme but with more sparkle and sequins.  The black panelled and sheer leggings feature throughout and also reflect the contour of the leg muscles.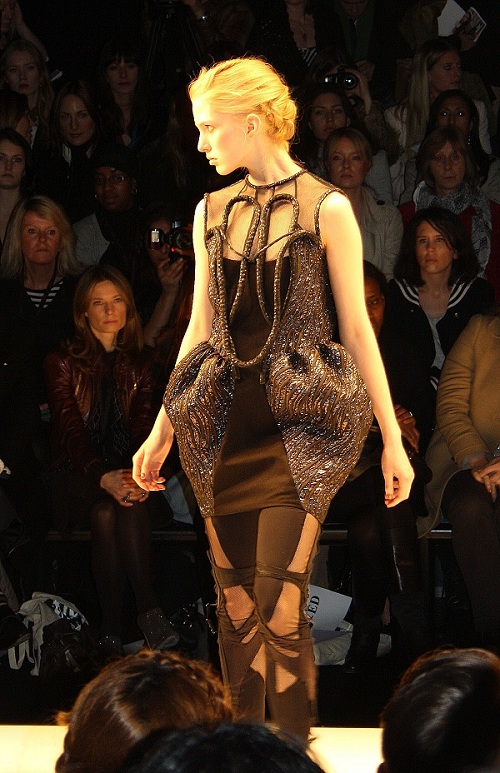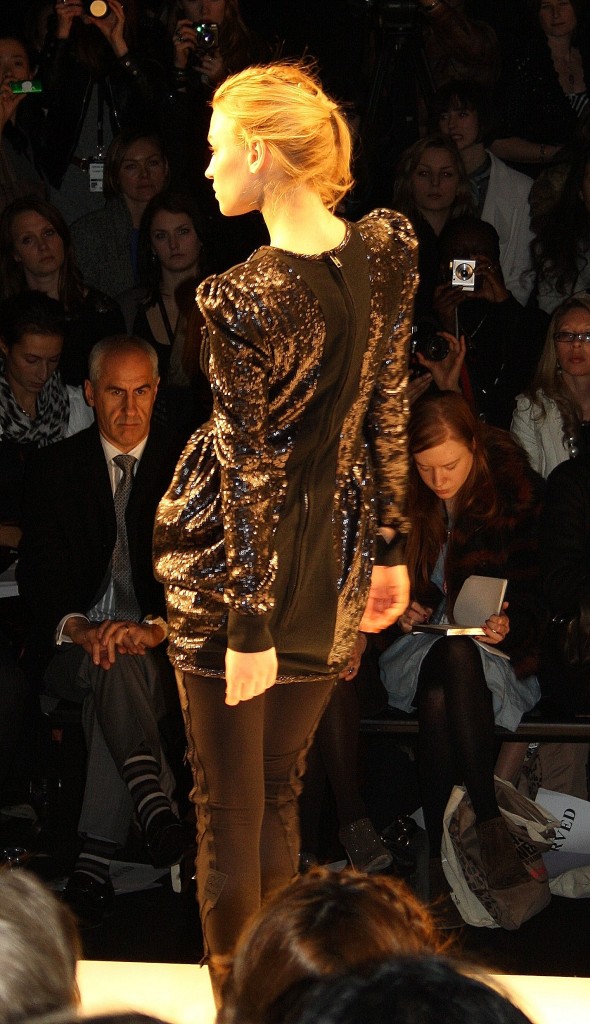 There's something swan-like about the models' final group walk – ferocious but beautiful with a pack mentality.  The collection is generally very wearable and the muted, soft colours give some radiance to a winter wardrobe.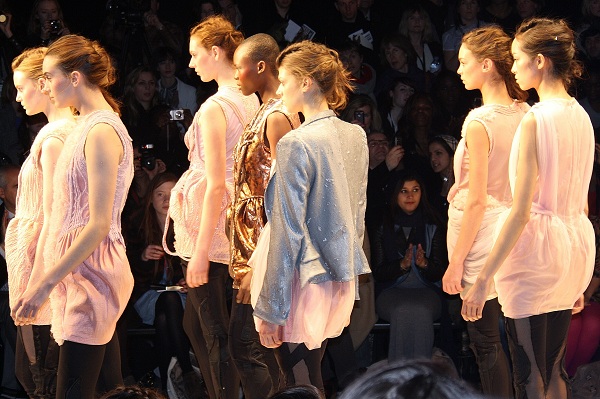 All photos by Cherie City