Yves Saint Laurent's 40 years in fashion is to be recognised in a major retrospective at the Petit Palais in Paris next month.
Curated by Saint Laurent's long-term life and business partner Pierre Bergé and under the patronage of the First Lady of France,Carla Bruni-Sarkozy, the exhibition will cover 40 years of creation, from 1962 to 2002. On display will be 300 pieces of Saint Laurent's haute couture and innovative prêt-à-porter line, Rive Gauche.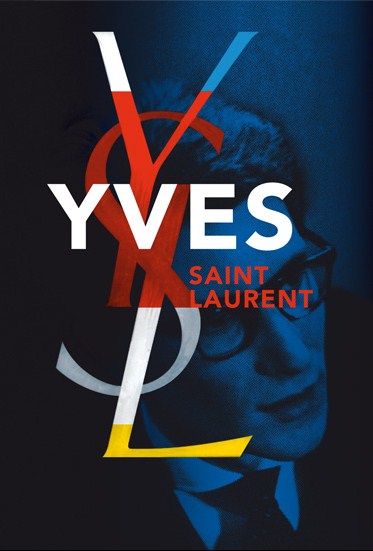 The exhibition ranges from Yves Saint Laurent's beginnings at Dior as Christian Dior's successor (including his debut trapèze collection) in the 1950s to the Scandale collection following the May 1968 Paris riots to his evening gowns just before his death in 2002.
Yves Saint Laurent turned style rules on their head and revolutionised Paris fashion with his use of masculine tailoring for women.  His signature look Le Smoking tuxedo has been reinterpreted dozens of times and he's also responsible for popularising the safari suit and the beatnik look.  Pierre Bergé once said: "Chanel liberated the woman, but Yves Saint Laurent gave them power."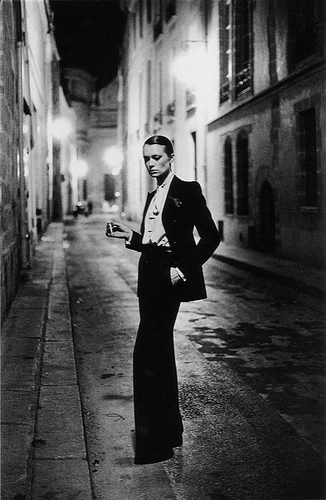 Also on display will be a number of drawings, films and photos chronicling the history the house of Yves Saint Laurent, including an image by photographer Jeanloup Sieff, depicting Yves partially naked for his eau de toilette campaign, and French film star Catherine Deneuve's entire Yves Saint Laurent wardrobe.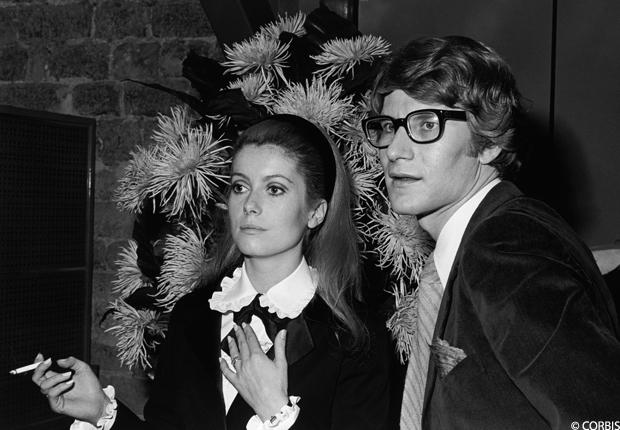 The exhibition also sheds light on Yves Saint Laurent's influences, such as opera, cinema, theatre (his early collections referencing the theatre sets of Christian Bérard) and painting – his . His travels to Morocco, China and Russia are well documented in the 'Chinoiserie' and 'Opium' collections that are presented in the exhibition.
Yves Saint Laurent's influence has been been Marc Jacobs, Jean-Paul Gaultier and Tom Ford .  The house of Yves Saint Laurent still thrives today under the direction of the talented Stefano Pilati, whose deep respect for Saint Laurent's aesthetic is evident in the collections.  Unlike Tom Ford before him, Pilati understands the subtle sexiness of the strong Parisienne, but isn't afraid to drive the house forward with futuristic references.
The garments are drawn from the collection of over 5000 piece at the Fondation Pierre Berge – Yves Saint Laurent in Saint Laurent's former atelier on the Avenue Marceau.
The exhibition runs from 11 March to August 29 at the Petit Palais.  Tickets are €11.