Urban Outfitters' Boutique floor is my shopping weakness, as they are always on point with their under-the-radar designers that bridge the gap between disposable high street garments and 'save for a year' designer pieces.
I came across t.b.a (short for To Be Adored) in store and literally fell in love with every piece on the rail.  It's an affordable luxury label for cool girls who adore pretty things but don't like to be confined by overly fussy details.
Designer Binbin McNiven set up the label and debuted with her A/W 09-10 collection, stocked at Urban Outfitters.  She has a pretty stellar design history, working at Alexander McQueen, Marchesa and Laura Lees, before forming t.b.a.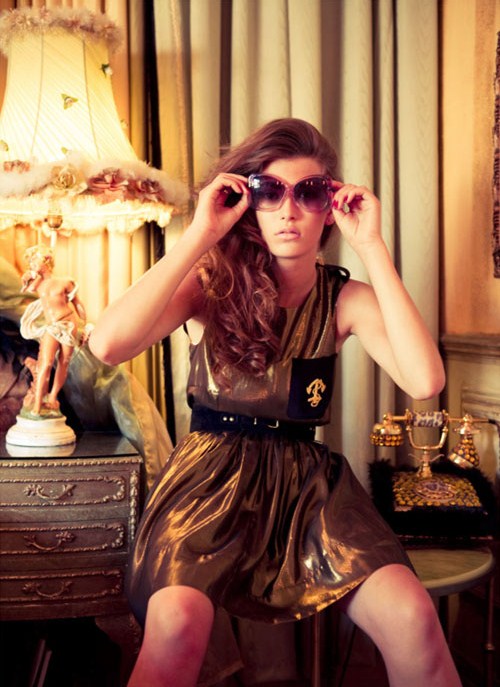 t.b.a's SS10 collection is inspired by legendary actress and style icon Mia Farrow – one of the original doe-eyed, gamine girls.  Her baby doll dresses in Rosemary's Baby and 20s flapper dresses in The Great Gatsby were clearly reference points for t.b.a.
The colour palette is all about dusky pastels, nudes and navy, mixed with burnished gold metallics.  Binbin also seems to have a thing for mustard yellow (see last season) and she clashes it perfectly with a delicate nude dress – it shouldn't work, but it really does.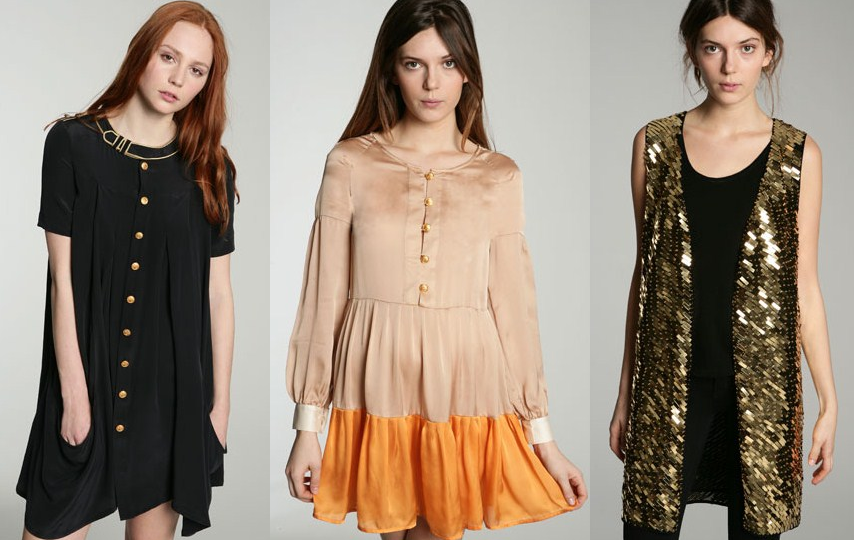 Highlights of the collection include a blush silk dress with 3/4 length sleeves and embellished Peter Pan collar, a nude and white sheer shirt with one contrasting black cuff and an oversized sequin waistcoat.
But if they're all a bit too floaty for you, there's also a fierce little leather skater skirt to toughen things up.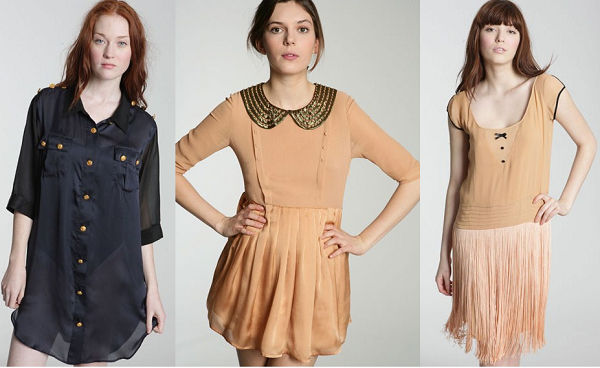 While Mia Farrow is their influence of choice, I reckon these clothes reflect the modern, cool, naive style of our own Alexa Chung.  You can just imagine her styling one of the dresses with some brogues, bobby socks, a vintage mini briefcase and a denim jacket.
The collection is priced from £95 for a two-way blouse up to £210 for the studded leather skirt.  They may be more in the 'investment piece' category for most of us, but the quality and obsessive attention to detail make them worth every penny.
Each garment has a timeless appeal and while they are fashion-forward, they will translate easily each season without appearing out-dated.  Like the label say, they are made to be adored, and indeed they are!
t.b.a is stocked in the UK at Urban Outfitters, Labour of Love and Miss Lala's Boudoir.