Creative community and online network Jotta has teamed up with central London lifestyle store and gallery Beyond the Valley to sell a range of prints and wallpaper on JottaShop.
Lizzie Stewart is a recent first class graduate from Edinburgh College of Art and is also one half of Sing Statistics, a small independent press with designer Jez Burrows.  Lizzie's print 'The Bear' was printed by Early Griffin Press, who work with artists like Zakee Shariff, Supermundane and Holly Wales.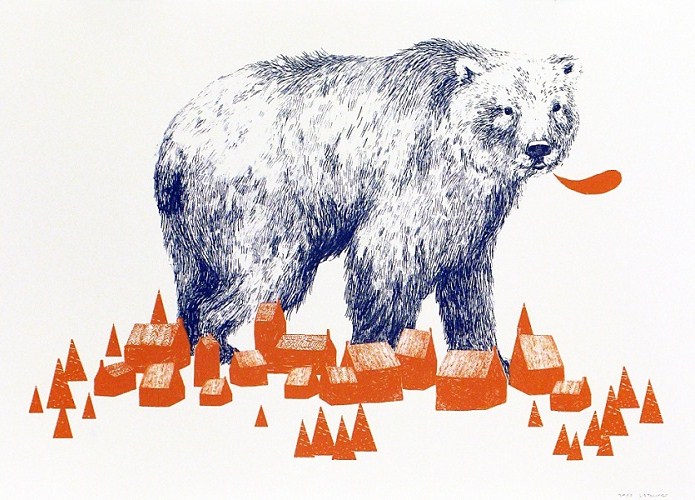 Stuart Kolakovic graduated from Kingston University with a degree in Illustration and won the D&AD New Blood Award in 2007 for his graduation piece Milorad, a graphic novel based on his Yugoslavian grandfather.  He has worked for numerous editorial and advertising clients and is currently creating a comic book.
There are three prints available  – Goat, Balloon and Fox, which featured on the front cover of the first issue of Nobrow, the biannual, textless art and illustration publication.  Nobrow have recently taken over Shoreditch bar DreamBagsJaguarShoes with their Jungle-themed second issue. Kolakovic's prints have a run of 50 and the works are priced from £55-£60.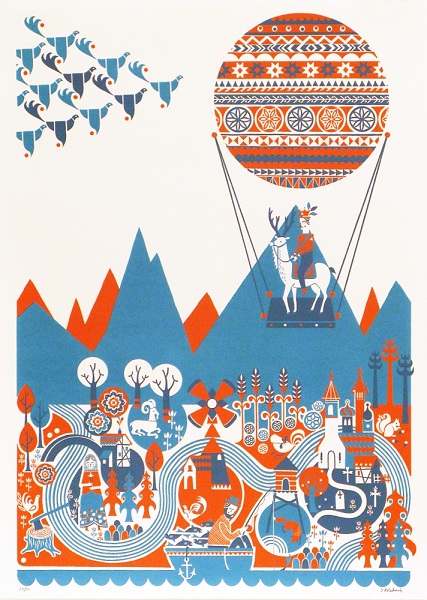 Freelance Illustrator Ben Newman takes inspiration from mid-20th century design and pulp detective novels and his work has been described as 'radically fuzzy felt bauhaus-folk illustration'.  Ben has exhibited internationally and his two prints are in an edition of 25 and were also featured in Nobrow.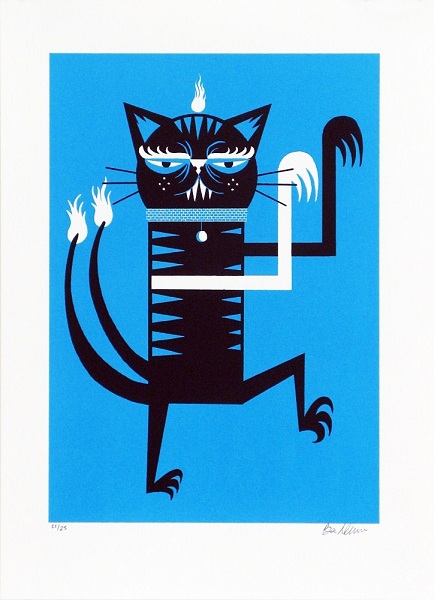 Brixton-based illustrator French created his 3-colour print Boar Tree for Early Griffin Press.  It has an edition of 50 and a percentage of profits will go to solvent abuse charity, IOST.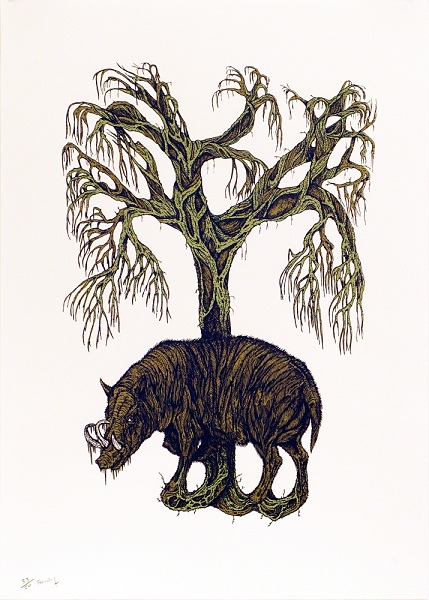 Bjorn Rune Lie is a designer and illustrator from Norway, currently living in Bristol.  He has collaborated with Tennessee-based print shop Yee-Haw Industries and illustrates children's books while contributing to Nobrow.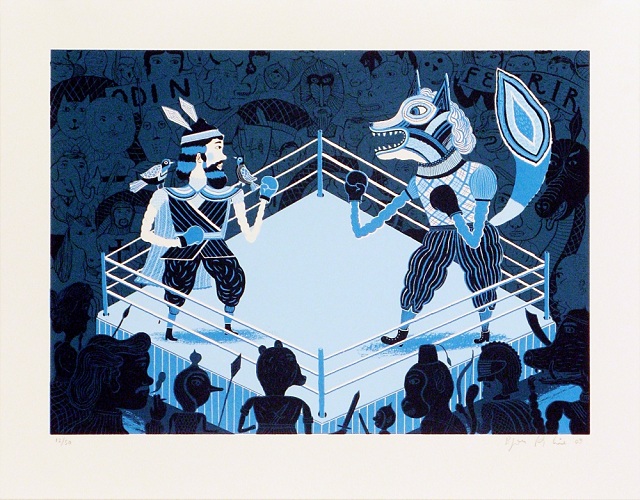 There are also prints available by emerging artists Chrysa Koukoura (see below) and Niponuk and statement wallpaper by Emma Malony, Erica Wakerley and Beyond the Valley.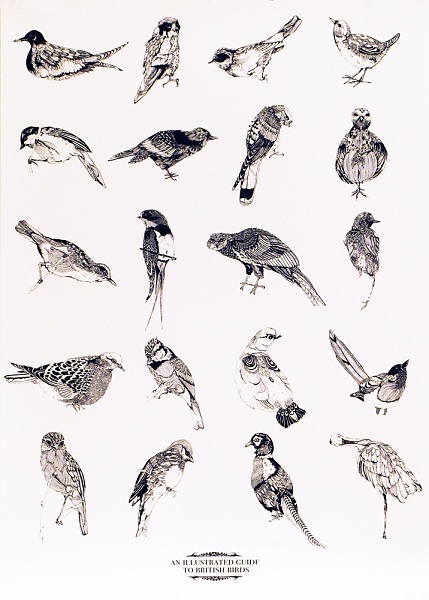 All of the works are pretty affordable, priced between £55 and £95 and they are all limited edition, handprinted on acid-free, white Heritage paper, signed and numbered.  With Jotta and Beyond the Valley's support, these artists and illustrators are definitely the next 'ones to watch'.
Jotta is an online and offline community for art, design and communication founded in partnership with the University of the Arts London.  Read this article on Jotta.com and become a fan on Facebook.