Art fairs can be great barometers for finding the new trends in collecting and while I thought painting was still top of the agenda, the London Art Fair are looking towards the future of photography.
I went to the preview and press conference where fair Director Jonathan Burton told that their increased interest in photography has resulted in Photo50, a showcase of work by 13 artists selected by a panel from the ICA, Goldsmiths and Anita Zabludowicz.  They have also organised tours and talks about how to collect photography.
The main fair shows works represented by 116 leading galleries, 13 of them including Union, Atlas and Storm exhibiting for the first time.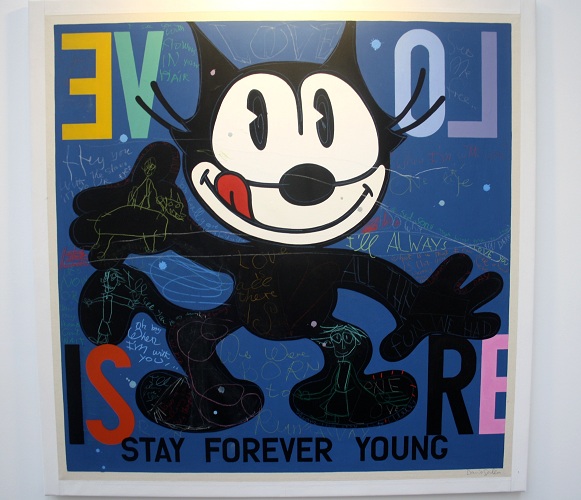 Major galleries like ICA, Beaux Arts and Hazlitt Holland-Hibbert are featured in the main fair showing mostly higher priced works by leading contemporary artists and the big guns like Damien Hirst, Gavin Turk, Peter Blake and Bridget Riley.
The second room is dedicated to Art Projects, featured more daring, experimental pieces, represented by the likes of BEARSPACE, Sarah Myercough Fine Art, Sesame Gallery and James Hyman Gallery. Some key works include a sculpture of five severed toes by Alex Robbins, disturbing, mangled portraits by Yuko nasu and film noir-inspired Chromogenic prints by Thomas Allen.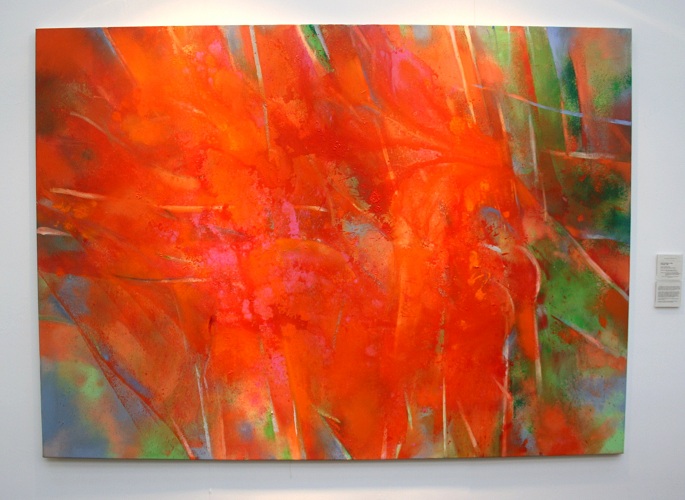 The London Art Fair are probably one of the only fairs to try and please casual and high profile collector alike, with works starting from just £250 and going up to around £500,000.  Jonathan Burton was keen to point out that despite a tough economic year, the fair is still flourishing and that they have adapted the concept to make art buying more accessible and inclusive of a wider demographic.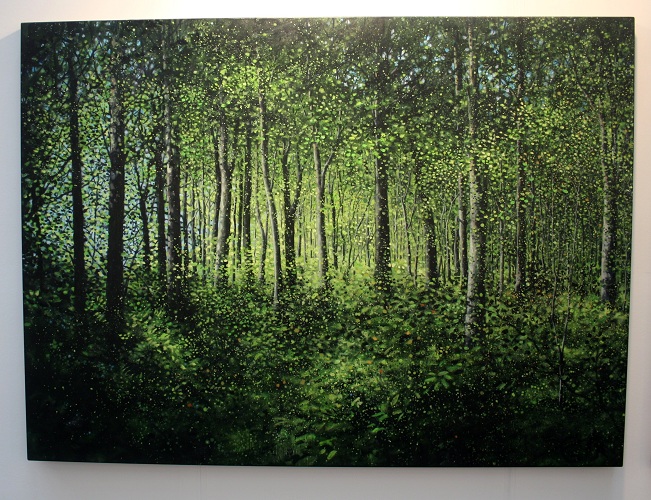 On the mezzanine level, I was pretty struck by this work by John Monks Marcasin at Long and Ryle.  Beaux Arts also have an interesting, ethereal piece by Marlilène Oliver where feathers were suspended on thread from a spun coil.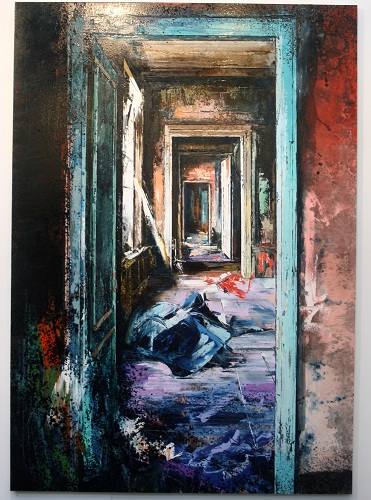 But if you're looking for a real bargain, head to the Whitechapel Gallery stand, where they are featuring a piece entitled Souci by Sophie Calle from her recent exhibition at the gallery.  It's a clinical yet strangely comforting work based on the final few moments of Sophie's mother's life.  Consisting of a sandblasted glass plate, a metal framework and plastic backing, it is priced at a £2000.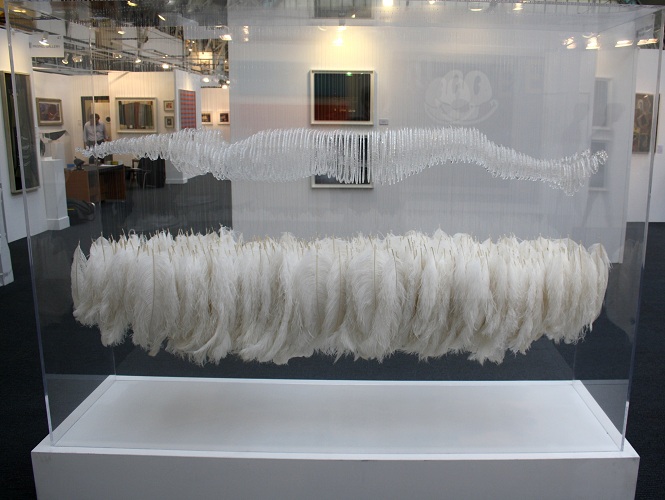 There are a number of free tours, talks and discussions scheduled during the London Art Fair week and there are late night viewings until 9pm on Wednesday and Thursday.
London Art Fair, until 17 January – Business Design Centre, Islington N1.  Tickets from £11/£9.